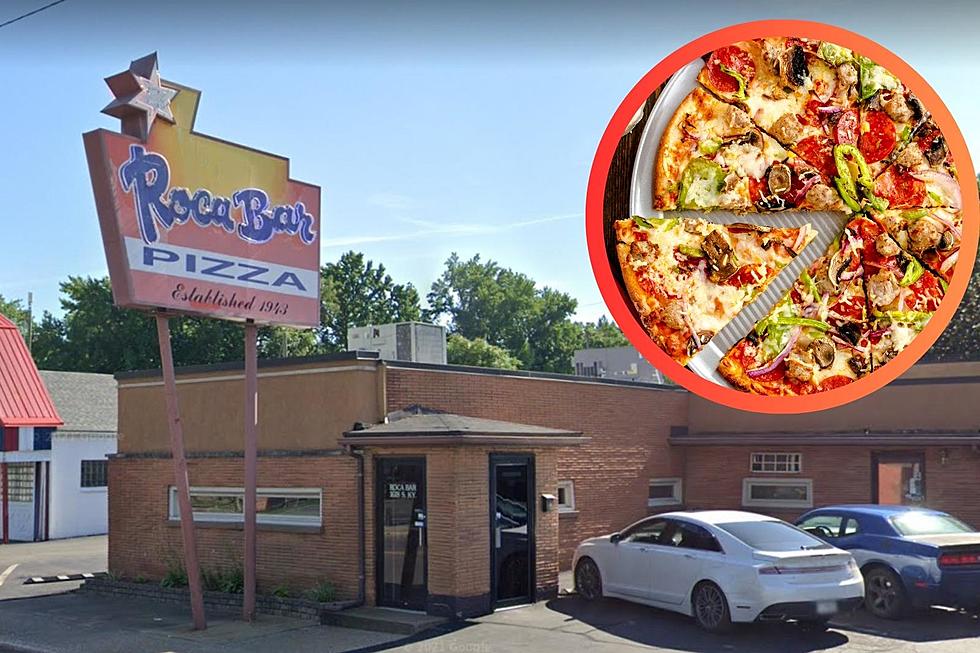 Roca Bar Home of Evansville's First Pizza Is Moving From Original Location
Google Maps/Canva
A slice of Evansville's history will be changing addresses.
Roca Bar Pizza
Roca Bar Pizza is known for being "Evansville's First Pizza" in 1953 Ever since then, you could grab an una-style pizza at Roca Bar's location on S. Kentucky Avenue. However, according to their sign Roca Bar has called this particular location home since 1943. Roca Bar took to Facebook to announce that they will soon be shutting the original location down, but don't worry Roca Bar's famous una-style pizza will still be available at their brand new location.
The End of an Era
While this definitely seems like the end of an era, it's important to remember that while the building is changing, Roca Bar's signature pizza is not.  Roca Bar of Evansville took to Facebook to announce the change saying:
This location will be closing on April 30th.

We will be opening our new location at 4600 Washington Avenue on May 15th.  The restaurant will be located in the SW corner of the old Schnucks building.
While Roca Bar didn't state the reason behind the move, I'm certain this was not a decision they made lightly.
The Internet has Opinions
If you've ever been on the internet, then you know that anything can quickly become polarizing, even when a local pizza place announces a big move.  You can take a look at the Roca Bar Facebook page and see the comments for yourself, here.
However, as sad as I am to see this location close its doors because it has been a staple of the community for so long, growth and change are always hard, but as long as I can still enjoy Roca Bar's signature pizza and that incredible Italian salad they serve up, I'll follow Roca Bar wherever it goes.   Personally, I just hope they save that incredible sign!
Best of luck to Roca Bar with this new endeavor!
Your Evansville Guide to Locally Owned Pizza
There's many places to grab a delicious pizza in Evansville, here's where you can grab a 'za from a locally owned shop!