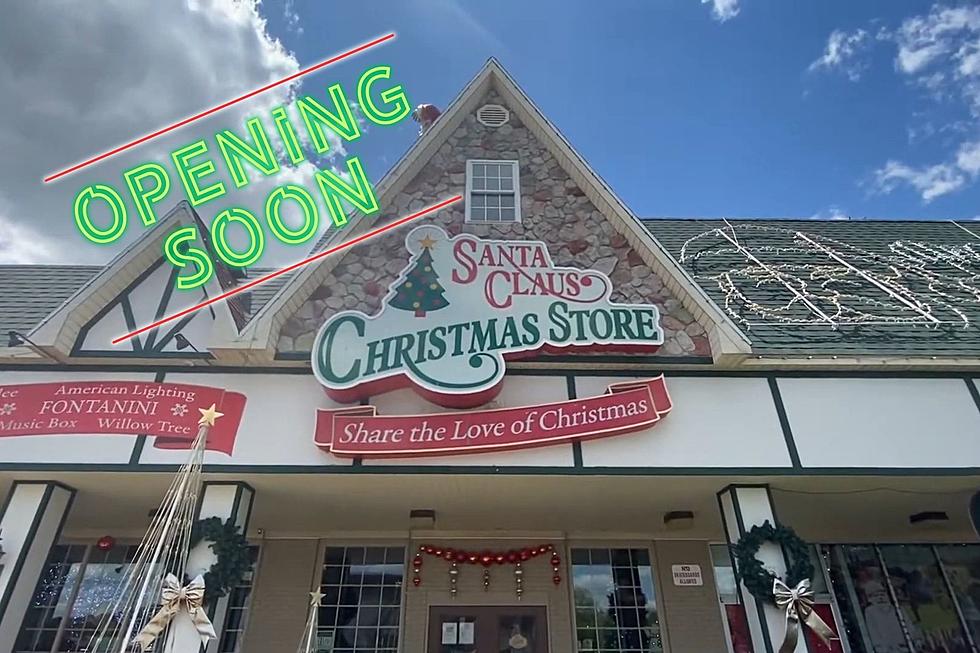 Santa Claus, Indiana Christmas Store Announces 2023 Opening Date
Santa Claus, Indiana via YouTube
For most of us, celebrating the Christmas season happens for roughly a month starting on the day after Thanksgiving and continuing through Christmas Day. However, as those of us who live in southern Indiana know, the town of Santa Claus celebrates the Christmas season 365 days per year (366 on a leap year). Everything in the entire town is Christmas-themed; the grocery store is called Holiday Foods, the campground is named after Jolly Ol' St. Nick's most famous reindeer, and it even has a Santa Claus-themed brewery. Of course, there's also the Santa Claus Christmas Store dedicated to all things Christmas decor which recently announced its opening date for 2023.
Take a Look Inside the Santa Claus Christmas Store
If you love Christmas and the Christmas season, a trip to the Santa Claus Christmas Store is a must-do. It's nothing but wall-to-wall Christmas decorations. It's what I imagine Santa and Mrs. Claus's house at the North Pole looks like. It has everything from those small houses that light up, to ornaments, yard decor, collectibles, and more. It even has some of your favorite Christmas treats like fudge, cookies, and candy available for purchase in Mrs. Claus's Kitchen.
When Does the Santa Claus Christmas Store Open?
After settling down for its annual long winter's nap following the conclusion of the Christmas season in December, the store recently announced on Facebook it is gearing up to spread Christmas cheer once again on Monday, May 1st. The store will be open seven days a week at the following times:
Sunday through Thursday: 10:00 AM to 5:00 PM
Fridays and Saturdays: 10:00 AM to 6:00 PM
Visit the store's website to see several of the items they sell.
[Source: Santa Claus Christmas Store on Facebook]
LOOK: 25 over-the-top Christmas displays from across America
To help get everyone in the mood for the upcoming holiday season,
Stacker
compiled a list of some of the most over-the-top Christmas displays across America.
LOOK: Holiday gift crazes and fads of the past century
Stacker
compiled a list of toy crazes from the past 100 years.