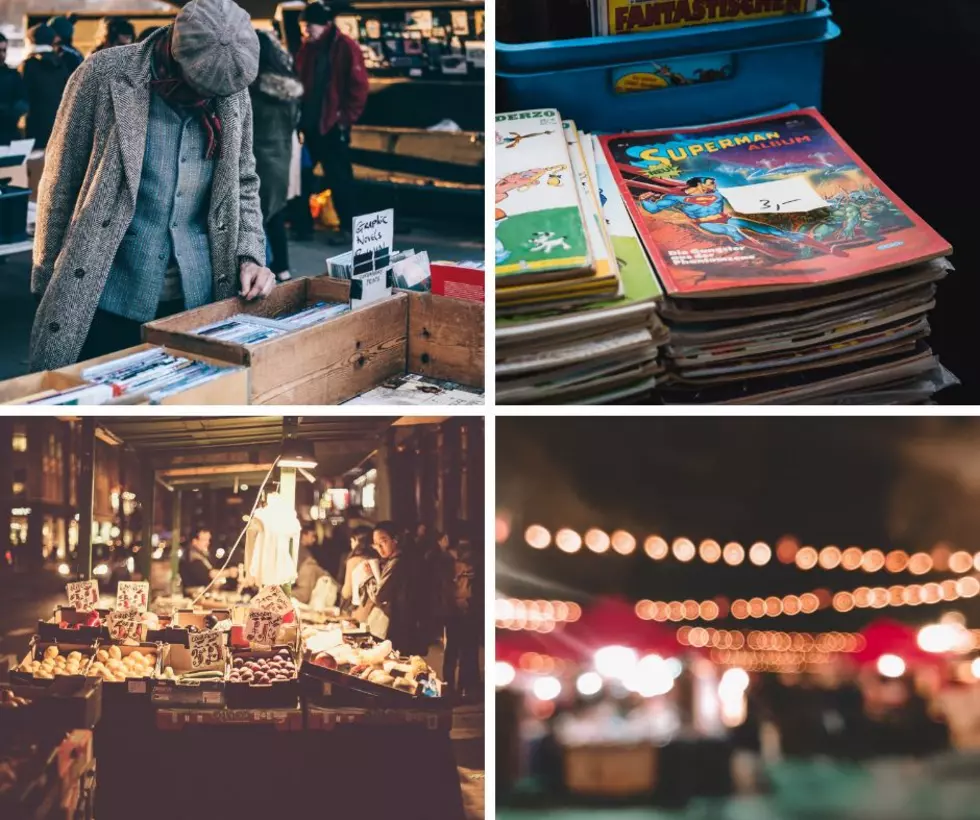 IL Late Night Flea Market Is Perfect For Shoppers Who Sleep In
Canva
Going to flea markets is fun but the only problem is you have to get there so darn early. For people that like to sleep in this is the perfect one to check out.
Illinois Is Known For Famous Flea Markets
You might not have known this fact about Illinois but it's well known for flea markets. Throughout the summer, there are many happening all over the state every weekend. In fact, one of the best in the world is at the Kane County Fairgrounds. Check it out, HERE. The Allstate Arena hosts a popular flea market in their parking lot every Sunday. For more info, HERE.
Illinois Flea Markets Start Way Too Early In The Morning
I enjoy going to the flea markets in Illinois but there is only one problem. They start way too early. If you don't wake up with the roosters, there's a good chance you'll miss all the great deals. I get up early during the week, so I want to sleep in on the weekends. I found a solution to this problem. That's the late-night flea market in Belvidere. It has the perfect hours for me.
The Late Night Flea Market In Belvidere, Illinois
This year the Belvidere late night flea market is scheduled for Saturday, June 18th. The hours are from 3 pm to midnight. It's held at the Boone County Fairgrounds (8791 IL. Rt. 76). Admission is $5 (kids 12 and under are free). No cost for parking. Food and beverages are available for purchase. BYOF... bring your own flashlight.
The booths will be set up inside and outside on the grounds. Some of the treasures you'll find are antiques, collectibles, furniture, jewelry, crafts, comics, toys, memorabilia, bargains, and more. For more info, HERE.
20 Things Rockford Residents Say They'd Never Thrift
Some things just aren't meant to be resold.
FLASHBACK: 10 Rockford Places You Probably Hung Out At on Friday Night