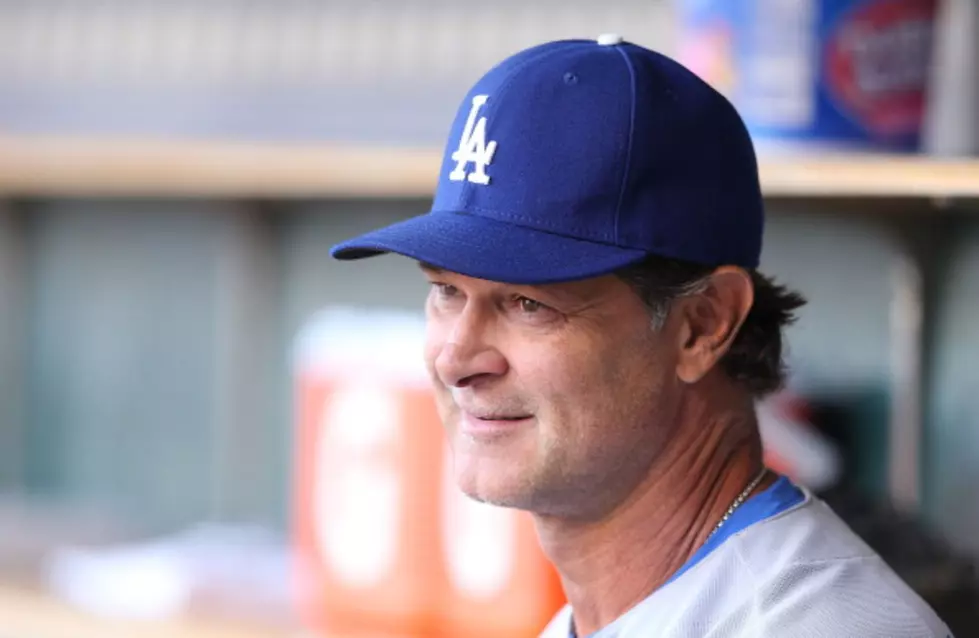 Don Mattingly Out as Los Angeles Dodgers Manager
(Getty / Leon Halip)
After five years as skipper of one of baseball's most storied franchises, Evansville-native, Don Mattingly, has been let go by the Los Angeles Dodgers in what Jon Heyman of CBS Sports reports is a "mutual" decision.
Mattingly took over the club after the retirement of Joe Torre after serving as hitting coach, a position he also held under Torre during their days together with the New York Yankees. Under Mattingly's guidance, the Dodgers won three straight division titles, an accomplishment never done before by any other manager in Dodger's history.
However, it was the lack of a deep postseason run that seems to be at the heart of Mattingly's demise. As Heyman reports, despite support from "higherups" in the organization, including some within ownership, the fact a team with the highest payroll in baseball at $314,168,414 (just shy of 100 million more than the second place Yankees) only reached the National League Championship Series once in three straight postseason appearances raised questions regarding his future.
There were rumors suggesting the club had offered Mattingly a contract extension (he had one year remaining on his current deal), Dylan Hernandez and Bill Shaikin of the Los Angles Times reported Thursday morning that no offer had been made, and confirmed Heyman's report that the decision to part ways was mutual.
Where Mattingly goes from here is uncertain, however Heyman reported way back on September 2nd the Marlins had interest in acquiring his services if he were to become available.
Other clubs with current managerial vacancies include the San Diego Padres, Washington Nationals, and Seattle Mariners.
To date, Mattingly has compiled a 446-363 record as a manager.