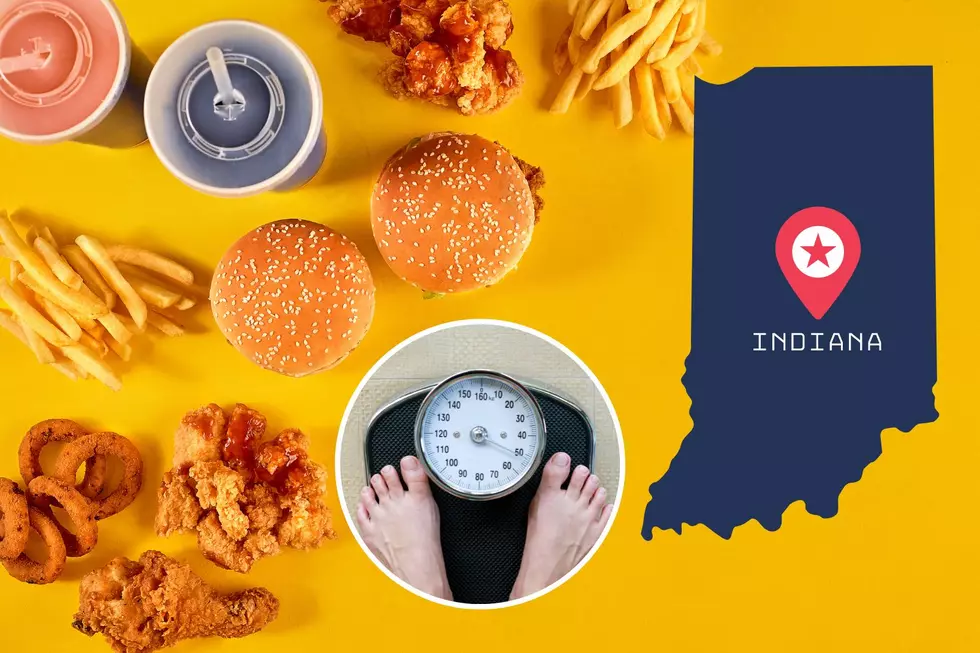 Indiana Ranks in the Top 20 of Most Overweight States in America
Canva
Being overweight, obese, and unhealthy is becoming more and more prevalent across the country. But which states are the worst - the most unhealthy? It may be hard to swallow (pun kinda intended) but, Indiana is towards the top of the list. Of course, certain counties are worse than others, but overall, the Hoosier state finds itself, once again, in the top 20 of the most overweight and obese states in America.
According to a report from WalletHub.com, Indiana is ranked at #19 on the list - certainly not the worst, but there is certainly room to improve. WalletHub got these results by comparing the states in the following three main categories:
Obesity & Overweight Prevalence (Indiana ranked 17th)
Health Consequences (Indiana ranked 27th)
Food & Fitness (Indiana ranked 16th
I have lived in Indiana my entire life, so this news doesn't really surprise me. What I am more interested in knowing is if Indiana is getting better, worse, or staying the same from one year to the next. I pulled the results from the past several years hoping to get an idea. Take a look and come to your own conclusion.
Indiana's Overweight Rankings Through the Years
2022 – 19th
2021 – 19th
2020 – 12th
2019 – 23rd
2018 – 11th
2017 – 10th
2016 – 12th
2015 – 12th
As you can see, we have done better the last couple of years compared to that 4-year stretch back in 2015. Having said that, being the 19th most overweight & obese state in America is nothing to brag about. Hopefully we can keep moving in the right direction. We want to see the number next to Indiana keep going up while the numbers on the scale keep going down.
What About the Rest of the Country?
I don't know about you, but I was not surprised to learn that the states at the top of this list are all southern states. I imagine that is mainly due to food – all of their deliciously unhealthy food. Take a look at the top ten.
West Virginia
Mississippi
Kentucky
Arkansas
Alabama
Tennessee
Louisiana
Delaware
Oklahoma
South Carolina
Fast Food Prices Are Going Up in 2022
Below, see which fast food giants are raising their prices in 2022.
15 Foods You Can Regrow From Scraps
Don't be too quick to throw away the foods below when you are done with them. Hang on to those scraps and start growing some new ones. [h/t:
thesoccermomblog.com
]