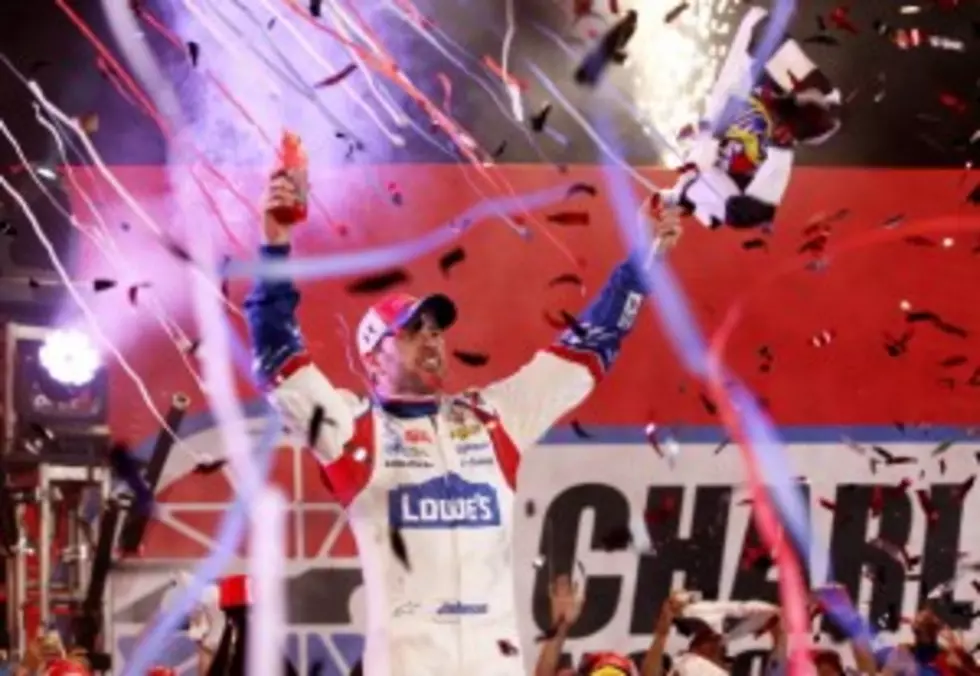 Jimmie Johnson Wins Coca-Cola 600 at Charlotte
Photo by Sarah Glenn/Getty Images
Jimmie Johnson, defending Sprint Cup Series Champion, broke a record tonight, winning his seventh race at Charlotte Motor Speedway. This also makes Johnson's fourth Coca-Cola 600 win.
Johnson led 165 laps of the race, including 73 of the first 76 laps. He won the race from the pole position, in shades of his 2004 Coca-Cola 600 win. This was Johnson's first win of the 2014 season.
A total of nine drivers led a lap or more of the race, including Kevin Harvick who led 100 laps and finished in second. Matt Kenseth, Carl Edwards, and Jamie McMurry complete the top five finishers.
Another notable driver from the race, Kurt Busch, pulled double duty today, placing 6th in the Indy 500 this afternoon. He then headed to Chatlotte for the Coca-Cola 600 where he placed 40th, after running 24th when he blew an engine in lap 271.