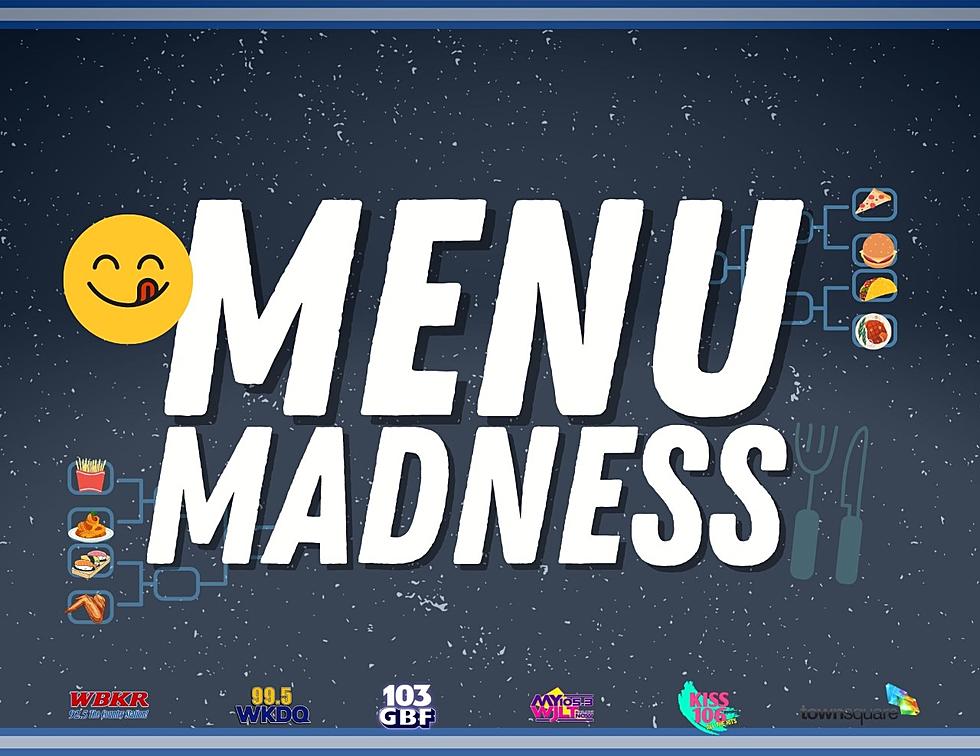 MENU MADNESS: What's the Best Local Restaurant Dish in Western Kentucky?
CANVA
As March Madness approaches and NCAA college basketball fever sweeps the nation, we're celebrating a sort of "madness" of our own. Here at Townsquare Media Evansville/Owensboro, we've created a contest called MENU MADNESS, which seeks to find THE single best local restaurant menu item in the Tristate. Basically, we're looking for the area restaurant that has the most popular signature dish of any restaurant around.  And, this contest begins with YOU!
We're looking to you to nominate your favorite dish from your favorite locally-owned restaurant. And, in true NCAA-tournament style, we have created "regional" brackets. There will be a 32-restaurant bracket the features dishes from right here in western Kentucky. Across the river in Indiana, there will be another 32-restaurant bracket celebrating the best dishes in the southern part of the Hoosier State.
Once those two brackets are built, the action begins. Just as the NCAA basketball tournament tips off, our online voting will too.
You'll be able to vote for your favorite signature dishes to help them advance in the bracket.
The top 32 will give way to the Sweet & Savory 16, which will then give way to the Elite Treat 8, then the Flavorful Final Four.
Ultimately, on each side of the river, the remaining Tasty Two will "fork off" to determine our regional champions. Then, during Final Four weekend of the NCAA tournament, YOU will help us decide the ultimate winner, when the most popular Kentucky dish battles the most popular signature dish in Indiana for the Menu Madness crown!
Appetizers, entrees, desserts and other popular restaurant menu items are eligible for consideration.
From now through March 10th, you can nominate your favorite local dish and you can do so by filling out this form:
Then, if you've not done so already, download our station app and turn on notifications. You'll be alerted when new rounds of voting open.
Menu Madness is proudly sponsored by Robert John & Associates
. Injured? Get serious! Get Robert John & Associates.
LOOK: Here are copycat recipes from 20 of the most popular fast food restaurants in America