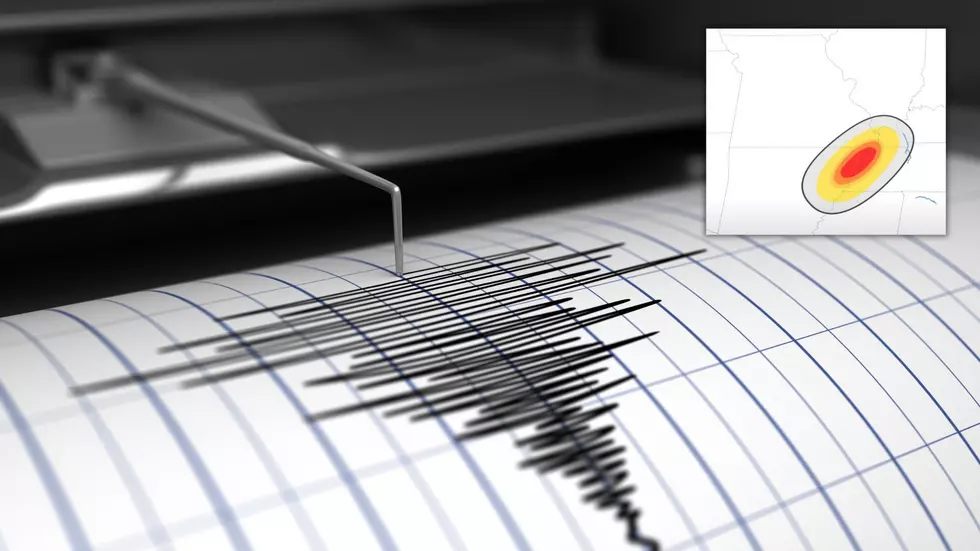 New Madrid Fault Registers Strongest Quake of 2023 Thursday Night
Straight Arrow News via YouTube/Canva
After a very small quake swarm earlier this week, the New Madrid Fault has just registered its strongest quake of 2023 so far. While not even close to being strong enough to cause real damage, it's worth paying attention to.
At approximately 9:10pm Thursday night, the USGS initially reported a 3.3 earthquake along the New Madrid Fault. After it was reviewed by seismologists, it was revised down to a 3.0.
Over the past few days, the mini-swarm of quakes along the New Madrid consisted of 8 quakes with Thursday nights 3.0 being the largest so far.
As of this writing, the "felt" reports continue to come in from many in New Madrid, Missouri that report they felt the quake. Current count is 24.
This sudden surge of (albeit minor) quakes along the New Madrid Fault are a bit ironic as February is Earthquake Awareness Month in Missouri. You now have our undivided attention New Madrid Fault Zone.
This Missouri Cabin is Hidden Away Inside 40 Acres of Forest