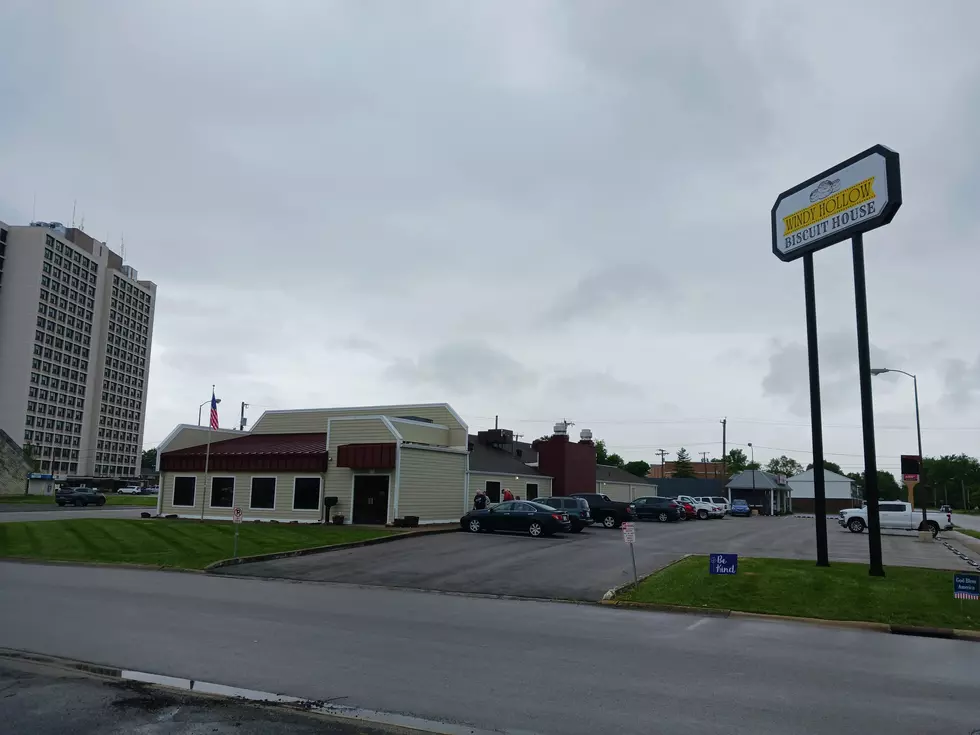 Owensboro Restaurant Celebrates Local Nonprofits with 'Bunches of Lunches' Giveaway
Dave Spencer/Townsquare Media
The Windy Hollow Biscuit House in Owensboro, KY is celebrating the importance of our local nonprofit agencies. After the all, the world of nonprofits is something Windy Hollow owner Evelyn "Rooster" Miller knows well. She spent years working with the American Red Cross as Executive Director.  Rooster knows how tireless life and work in a nonprofit can be. So, she and her daughter Hallie have come up with a cool and delicious way to give back.
They've teamed with Townsquare Media Owensboro (WBKR) for Bunches of Lunches. And we're giving local nonprofits the opportunity to win a delicious Windy Hollow Biscuit House lunch buffet for their employees and volunteers.
If you've ever sampled Windy Hollow Biscuit House, you'll quickly understand why it has gotten a tremendous amount of local and national attention in the last couple of months.
OWENSBORO BURGER WEEK CHAMPIONS
The first week of March, the Windy Hollow Biscuit House competed in the 3rd Annual Owensboro Burger Week. For the competition, they created the Shrimp & Grits Burger.
Guess what? That burger stormed its way through the official judging round and was declared the Owensboro Burger Week champion!
Windy Hollow's claims to fame stretch beyond Owensboro-Daviess County as well. A few weeks after winning Owensboro Burger Week, the popular local restaurant was featured in a national YouTube and social media series.
AMERICA'S BEST RESTAURANTS
America's Best Restaurants rolled into town recently to film at Windy Hollow.  Just last week, the food series shared its Windy Hollow episode. Brace yourself. It's pretty friggin' mouth-watering.
HOW TO SIGN UP MY NONPROFIT
Now, the Windy Hollow Biscuit House can come to YOU- if you work for or represent an area nonprofit.  All you have to do to get qualified for a surprise Bunches of Lunches visit is fill out the form below.
If your agency is chosen as the winner, Windy Hollow Biscuit House will come to your office and set up a scrumptious southern buffet for up to 20 of your employees/volunteers.  There will be a new agency selected each month through the rest of the year and Bunches of Lunches will take place the third Tuesday of each month.
This is Windy Hollow's way of saying "Thanks!" and giving back to the folks in our community who spend their talents, time and efforts giving back to all of us.
So, good luck!  We hope to bring you Bunches of Lunches!
Inside the All-New Windy Hollow Biscuit House in Owensboro