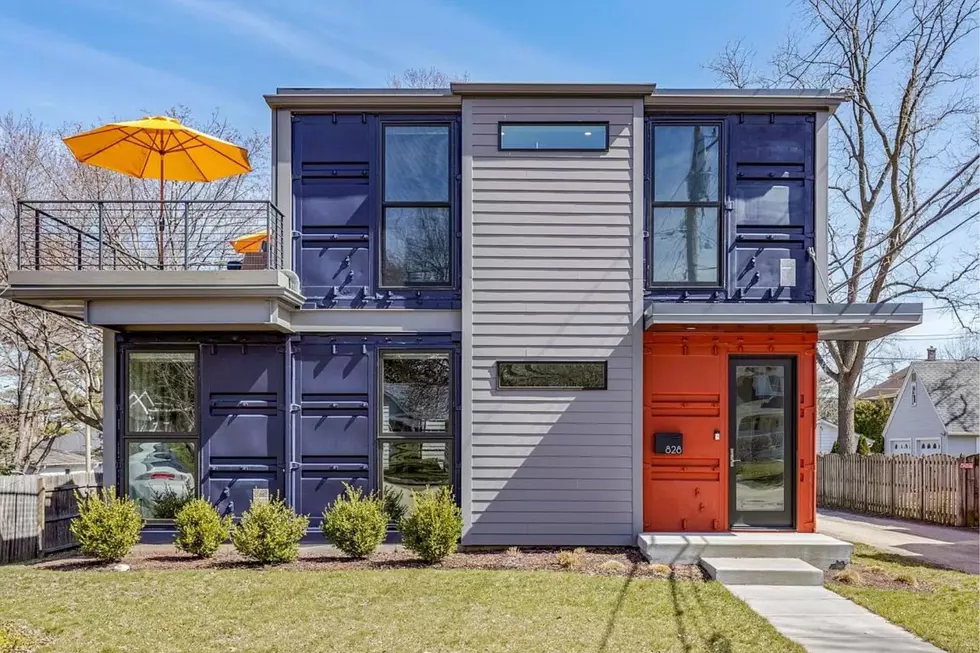 This Illinois Home Was Made Out of 7 Shipping Containers and It's Awesome!
zillow.com/ReMax All Pro St. Charles
I'm a big believer in giving old things new life. I like to dabble in repurposing furniture, and my husband and I have certainly done our fair share of home improvements. A few years ago we even talked about buying an old storage container or rail car to transform into a massive She Shed, but I could never imagine building an entire house out of one...or 7 in this case!
Storage Container Home For Sale in St. Charles, Illinois
Actually, I should probably tell you right now that this awesome home I am about to show you is no longer on the market. It just sold for over $730,000, and once you see the pictures I think you'll understand why.
Can You Really Build A High-End Home Out of Storage Containers?
First off, the answer is yes, it can be done, but you'll have to contact a contractor or know a lot about construction to figure out how.
When I saw the listing first pop up, I thought, "OMG, this is such a cool house, but how many of the "normal" house amenities can you really make happen in a storage container?"
Can it have a basement? Yup.
Can it have a large kitchen and living space? Absolutely.
Can it have multiple bedrooms and bathrooms? Sure can, this house has 6 bedrooms and 4 full baths!
I may not know who actually built and designed this home, but I am highly impressed with their level of creativity, and I think you will be too...
This Illinois Home Was Made From 7 Shipping Containers and It's Awesome!
28 Photos of a Former NBA Star's Abandoned Illinois Mansion
Look inside the sad and weird remains of a mansion, completed in 1988.