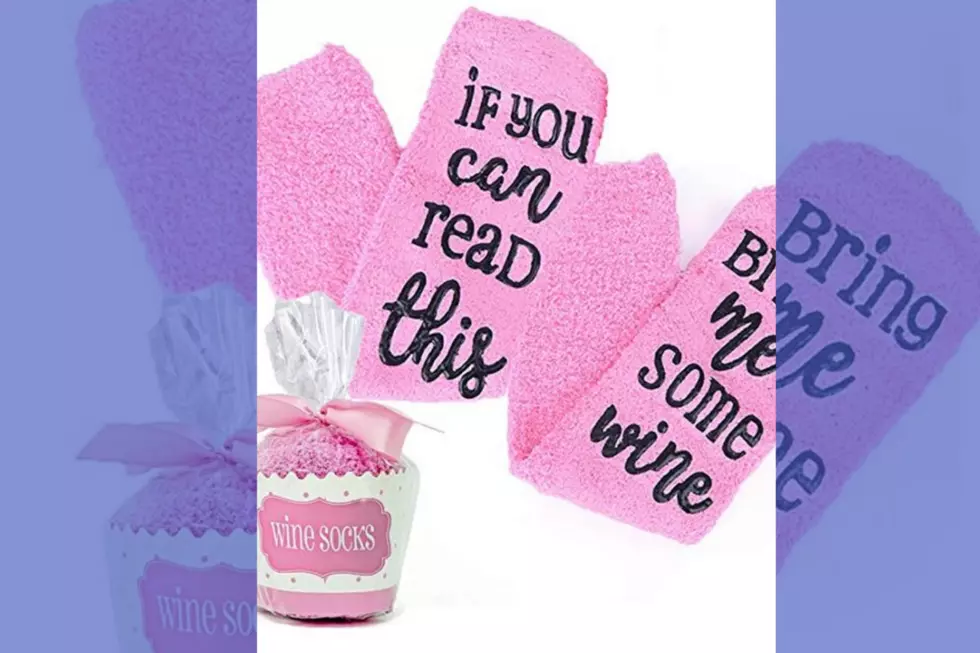 5 Creative White Elephant Gifts For Her
Amazon
Ah yes, the white elephant gift. It's always the last gift for me to purchase. Here are 5 great white elephant gifts for your next holiday party with your girlfriends.
1)  "Bring me some wine " socks are the ideal present for a wine lover, birthday present, hostess gift or housewarming gift. They are perfectly packaged in an adorable cupcake packaging that is both attractive and practical. Your friend, co-worker, or mom will be thrilled when she opens these cozy socks.
2) Prank Pack "Toe Tunes"
Otter mask with hydrating and brightening and multi-vitamin essence

Unicorn mask with purifying and soothing essence. Botanical extract and Alaska Glacier water help to purify and soothe skin for a clear complexion

Panda mask with nourishing and firming essence. The combination will help more refreshed feel and appearance.

Mermaid mask with glowing and hydrating essence, seals in moisture for a healthier look and radiant glow.

Llama mask with lavender essence and protein extract help to calm and tone irritated skin.
4) PICK YOUR NOSE Nose Paper Cups -
These are hilarious and can add a little silly to any party! Comes with 12 male and 12 female noses.
5) Shh - Almost - Now You May Speak Glass Mug - 
Can you relate? Love these mugs.
Enter your number to get our free mobile app