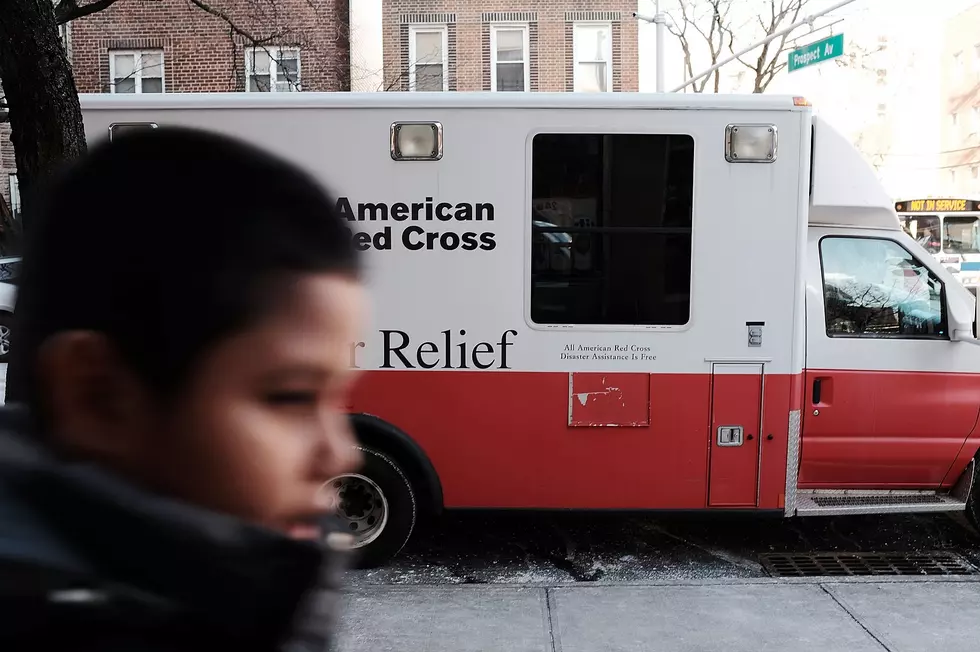 American Red Cross Issues Statement, Coping/Preparedness Tips about Marshall County Shooting
Spencer Platt/Getty Images
The horrific tragedy that unfolded at Marshall County High School Tuesday--a shooting that left two dead and 19 others wounded--has shaken not just the Commonwealth of Kentucky, but the entire nation.
Evelyn Miller, the executive director of the Western Kentucky Chapter of the American Red Cross has been on the scene and issued a statement saying that the organization has been coordinating with emergency officials and community partners. They've also been providing canteen services and support for family assistance and individual counseling centers, not to mention first responders.
The Red Cross has also stated that while it has what it needs for this event, both in terms of finances and supplies, it is always in need of support for the nearly 64,000 other disasters that need their attention on a yearly basis.
In the statement, the Red Cross also provided a list of tips for coping and preparedness in the event of a tragedy like this one:
• Events like this can cause feelings of uncertainty and anxiety since no one knows what could potentially happen next. Remember that it's okay to feel nervous.
• Stay informed but limit media exposure of the events, especially for children. Children are especially vulnerable to stress reactions related to media.
• Parents should let children talk about their fears and then reassure them about their safety. Talk with them in ways that they can easily understand. Let them guide the conversation; share details only when they ask about them.
• Be patient with yourself and others. It's common to have any number of temporary stress reactions such as anger, frustration and anxiety.
• Spend more time with family and friends and offer your support. Hug one another and listen.
• Watch for signs of stress in your family, friends and children. Get help from others if needed.
• Take care of yourself. Eat healthy, drink plenty of water and get enough rest.
For more information about available assistance, call the Red Cross office at 270-442-3575.