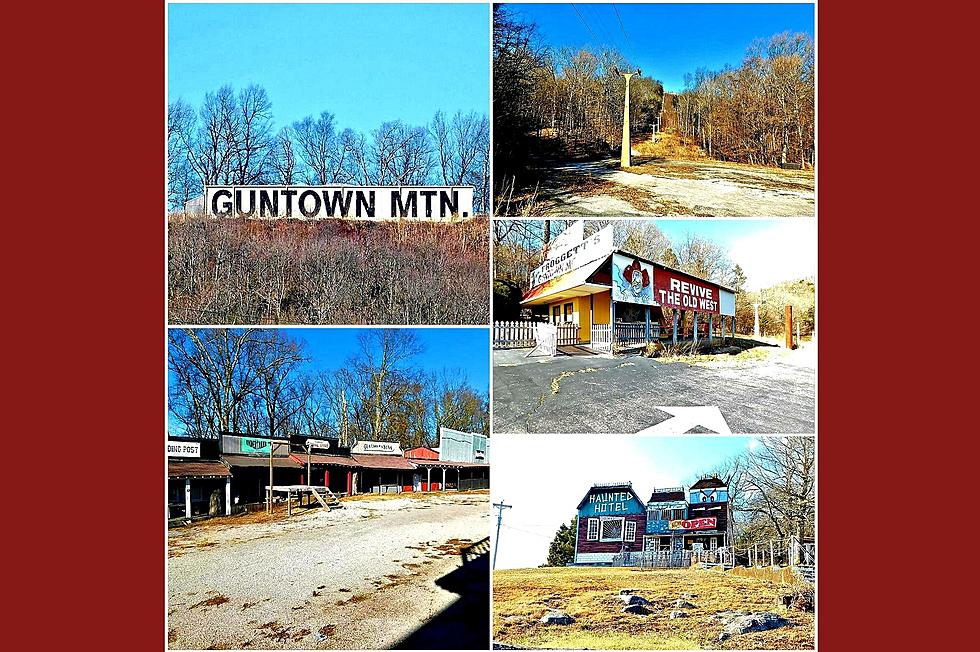 Check Out Cave City's Guntown Mountain — Inside and Out [PHOTOS]
Kerry Mears/Highland Realty via RE/MAX
It doesn't take much to generate the memory/nostalgia machine when I'm in Cave City, Kentucky.
All I have to do is look up and see that Guntown Mountain sign and I'm taken back to some fun times with my family at one of many roadside tourist attractions that popped up in the late 1960s and early 1970s.
At the moment, however, the TOP of the mountain is closed AND for sale, but that doesn't mean you can't take a closer look.
Check it out:
Guntown Mountain in Cave City, Kentucky -- Inside and Out
Once a thriving tourist attraction, Guntown Mountain has been closed for many years, even though the haunted attraction at the BOTTOM is still operable. The owners are willing to sell the top and bottom separately, which I think is a good idea.