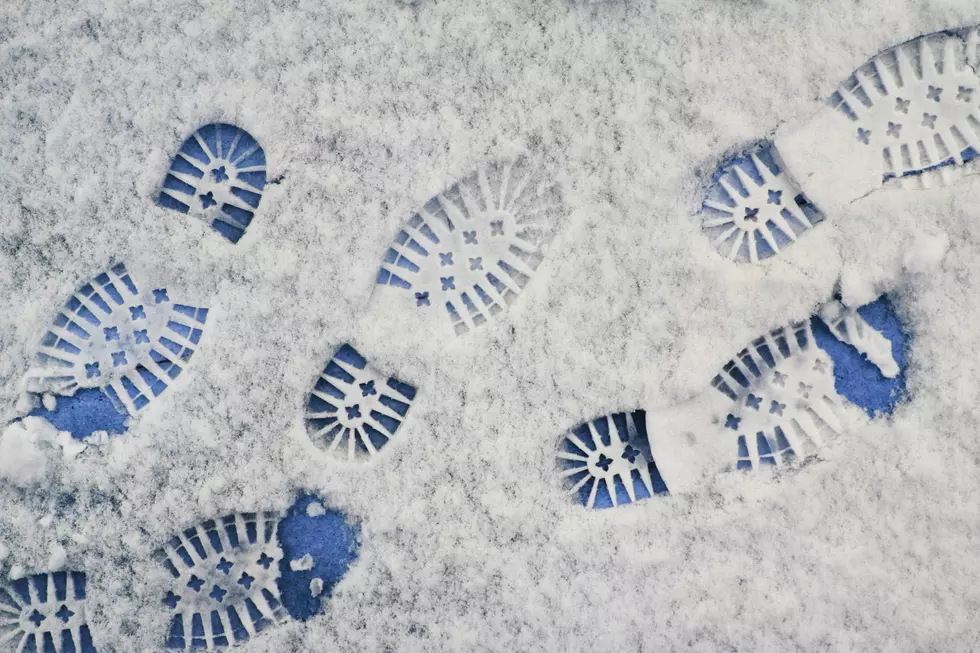 Cold Temps and Possibly More Snow in the Forecast Next Week
robertiez
Just as last weekend's snow has nearly melted away, there's a chance a fresh blanket of the white stuff will fall again a couple of times next week starting as early as Monday night.
According to the National Weather Service in Paducah, after a high in the mid-to-upper 40's during the day along with a chance of rain throughout the day Monday, the temperature will drop sharply into the teens and the rain will change to snow. There's no mention of accumulation at this time as its still a bit too early to tell, however they do say the highest totals should fall in the eastern part of the area.
Another slight chance of snow is possible Wednesday and Thursday, but the bigger concern is bitter cold temperatures with subzero wind chills that could drop to 10-below in some areas.
Here's the full Hazardous Weather Outlook from the National Weather Service:
Hazardous Weather Outlook
Hazardous Weather Outlook
National Weather Service Paducah KY
341 AM CST Fri Jan 25 2019

ILZ075>078-080>094-INZ081-082-085>088-KYZ001>022-MOZ076-086-087-
100-107>112-114-261100-
Jefferson-Wayne IL-Edwards-Wabash-Perry IL-Franklin-Hamilton-
White-Jackson-Williamson-Saline-Gallatin-Union-Johnson-Pope-
Hardin-Alexander-Pulaski-Massac-Gibson-Pike-Posey-Vanderburgh-
Warrick-Spencer-Fulton-Hickman-Carlisle-Ballard-McCracken-Graves-
Livingston-Marshall-Calloway-Crittenden-Lyon-Trigg-Caldwell-
Union KY-Webster-Hopkins-Christian-Henderson-Daviess-McLean-
Muhlenberg-Todd-Perry MO-Bollinger-Cape Girardeau-Wayne MO-Carter-
Ripley-Butler-Stoddard-Scott-Mississippi-New Madrid-
341 AM CST Fri Jan 25 2019

This Hazardous Weather Outlook is for portions of southern
Illinois, southwest Indiana, western Kentucky, and southeast
Missouri.

.DAY ONE...Today and Tonight

Wind chills early this morning will be in the negative single digits
for much of southern Illinois and southwest Indiana, and from
near zero to the single digits across much of southeast Missouri
and western Kentucky. Refer to the Special Weather Statement for
additional details.

.DAYS TWO THROUGH SEVEN...Saturday through Thursday

There is a limited chance of snowfall late Saturday and Saturday
night. Snow amounts are expected to be light. A light wintry mix
of precipitation is possible mainly north of Interstate 64 Sunday
night.

The best chance of snowfall is expected across the region Monday
night. The highest forecast totals should be in the eastern half
of the region.

Subzero wind chill readings are forecast for Wednesday and
Thursday mornings, with some readings close to negative 10
possible, mainly north of Interstate 64.

River flooding is expected. Refer to river flood warnings and
statements for details.
Make sure you have the WKDQ app to stay up to date on any and all weather events. Get it now by clicking the button below that applies to your device.