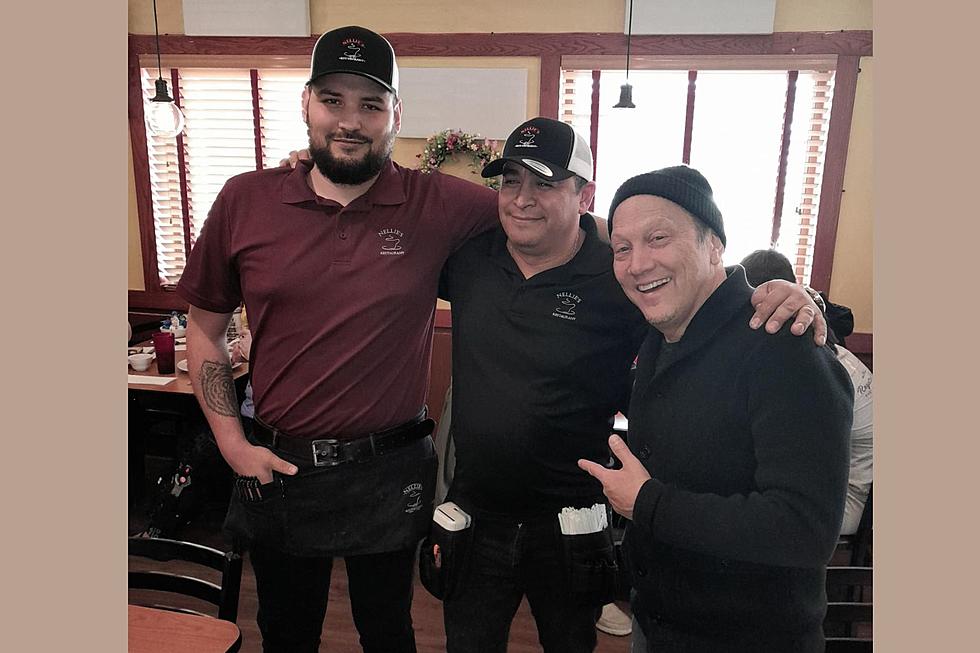 Comedian Rob Schneider Enjoyed Brunch at Locally-Owned Newburgh Restaurant
NELLIE'S RESTAURANT FACEBOOK
Saturday night Comedian and actor Rob Schneider was in Evansville, Indiana for a show at the Old National Events Plaza. Most of the time when celebrities come into town for a performance, they have food brought to them. So, it's exciting to see that Rob Schneider enjoyed a meal in public.
 A Comedian and His Friend Walk Into a Restaurant...
No, this isn't the beginning of a joke. Rob Schneider and his buddy grabbed some lunch at one of our favorite locally-owned restaurants in Newburgh.
Welcome to Nellie's, a family-owned and operated American Restaurant since 2017. From burgers and shakes to our signature pancakes, we have a delicious menu that is sure to delight everyone.
Nellie's Restaurant is located at 8566 Ruffian Ln Newburgh, IN 47630
Keep reading to find out what rob Schneider ordered at Nellie's Restaurant. 
Rob Schneider on Restaurant Recovery
Rob Schneider is no stranger to supporting local restaurants. Back in 2021, he joined the Food Network 'Restaurant Recovery' crew in Tempe, Arizona to help out Curry Corner.
"You always order 3 pieces of cheesecake!" - Big Daddy
Nellies Restaurant - "He had the farmer's breakfast and his friend had chicken and waffles." 
The Farmer's Breakfast comes with two eggs, with any style of hashbrowns, sausage patties, biscuits, and gravy for $10.99.
The Fried Chicken and Waffle is one Belgian waffle topped with three crispy chicken strips for $10.99.
Penny Lane Coffeehouse
Rob Schneider - I have Issues Tour
Part of Comedian Rob Schneider's routine deals with his wife giving him a hard time about gaining weight. It's a good thing that all of the delicious menu items at Nellie's in Newburgh have zero calories LOL!
Adam Sandler Bought the Most Unexpected Los Angeles Area Home
Top 10 Best Adam Sandler Movies
Adam Sandler has been entertaining us since the early 90s with great movies. Let's take a look at what I believe are his top 10 best movies.
20 Best Comedy Movies From The 1990s
The 90s was a great decade for hit movies, especially when it comes to comedies.
LOOK: Food and Personal Care Shortages We Could See In 2023
Learn about the 13 potential shortages that could impact stores in 2023, from produce and meat to snacks and beverages.