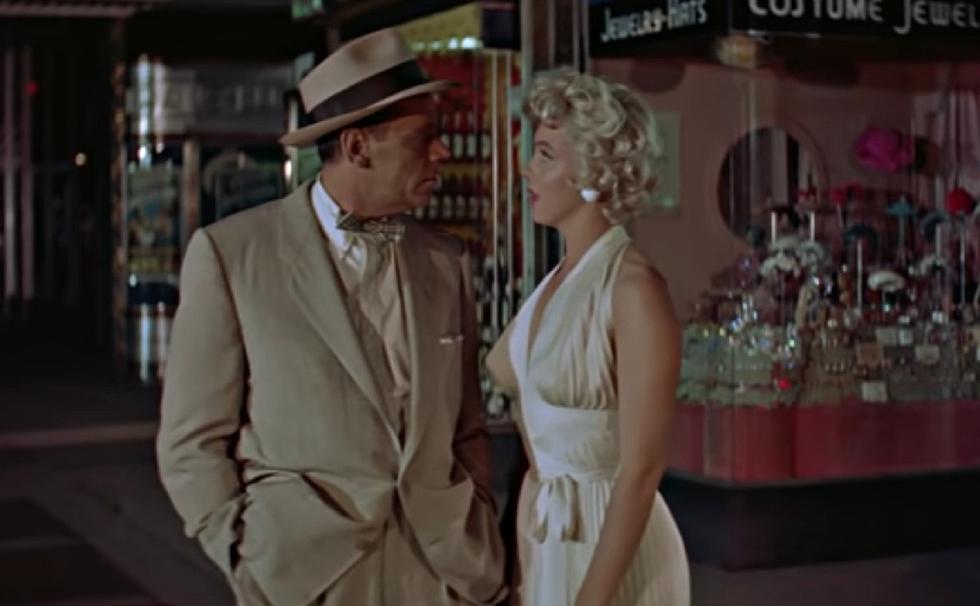 Did You Know One of Marilyn Monroe's Co-Stars Was from Owensboro? [VIDEO]
Movieclips via YouTube
David Letterman introduced me to a phrase years and years ago that I've used periodically throughout the years.
The phrase is "brushes with greatness." It applies to any chance encounter you might have with a celebrity.
Barb had a great one at the Panama City Beach airport last year.
My parents had awesome brushes with greatness years before I ever heard the term. Dad ran into Pat Boone at the Contemporary Hotel in Florida in 1979. And way back in the mid-50s, my mother met Bob Hope, who was visiting someone in a hospital where she was working in Louisville.
I got in on the action, too. And LOOOONG before I knew anything about "brushes with greatness."
In fact, I don't even remember it.
But it was a favorite story of my parents and, especially, my grandmother.
It happened when I was two years old.
My grandmother graduated from Owensboro High School in 1928. One of her classmates was the legendary Hollywood actor Tom Ewell.
Ewell had a long and storied career in Tinseltown, with his most memorable performance likely being his co-starring role in the Marilyn Monroe classic The Seven-Year Itch, a comedy about a man who is tempted by a beautiful neighbor after his family goes away for the summer.
Now, I'm not sure what the circumstances were that allowed this particular meeting to happen.
But my grandmother obviously wanted to introduce her grandson to her famous friend. And I'm guessing he was in town for a class reunion, based on the year. It was 1968.
I wish I had met him when I was old enough to remember it. When I was a kid, I didn't know anything about The Seven-Year Itch.
But Tom Ewell also co-starred with Robert Blake on the 70s cop show, Baretta.
And I loved Baretta. And THAT'S why that meeting was so cool to me, even if I don't recall it.
What about you? Any "brushes with greatness" that you can remember?