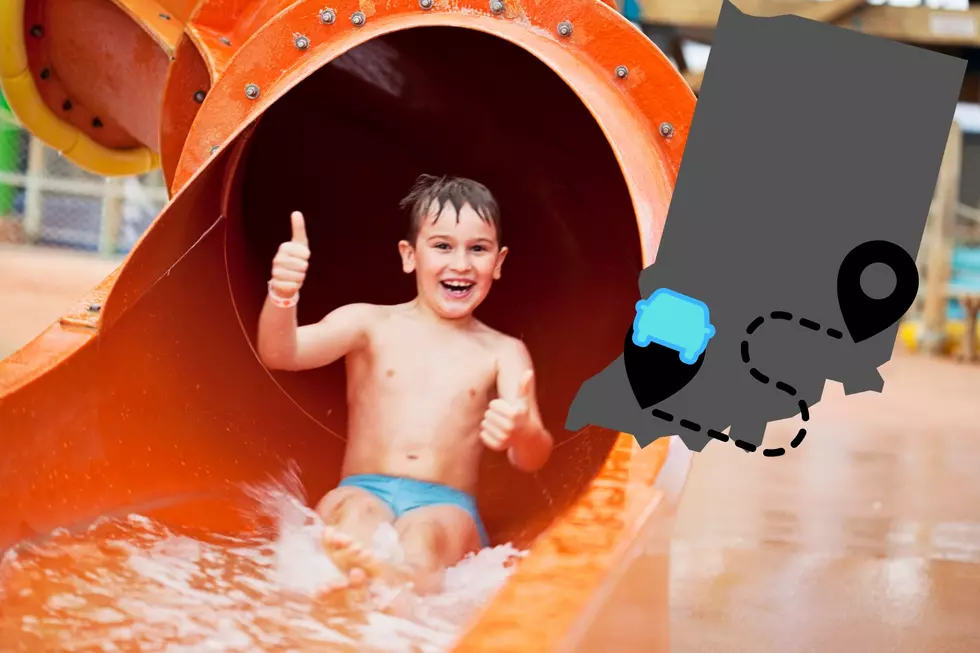 Dreaming of Water Slides? There are Two Indoor Waterparks Within Two-ish Hours of Evansville
Canva
Dreaming of warm weather and water slides? Pack the swimsuits, and let's go! There are two indoor waterparks that aren't too far from the Tri-State!
Wintertime Blues
Do you find yourself dealing with the wintertime blues?  Wintertime is a struggle for many people, it's cold outside, it gets dark early, and the weather can be gloomy for days on end.   According to the National Institute of Mental Health, the winter blues are a real thing, and they are not uncommon.  Many people notice their mood changes a little by the weather, a lot of people report "feeling down" or just feeling blue when the days are shorter and colder, but notice they feel better in the springtime.
One thing I've found that helps me beat the winter blues is by planning fun things to do throughout the wintertime.  So if you're craving warm weather and water slides, what about beating the winter blues at an indoor water park?
It turns out there are two indoor water parks within a 2(ish) hour drive of Evansville! 
Big Splash Adventure- French Lick, Indiana
Big Splash Adventure is an indoor waterpark that boasts over 40,000 square feet of indoor splashing fun! Complete with waterslides like the Scallywag Scuttle, Pirates Plunder, Silver Beard's Revenge, and the Jolly Roger Jetty.   They also have a lazy river and plenty of room for little ones in their splish-splash pool.   They also have Buccaneer Bay which is a three-story structure that families can play on together that is complete with a 1,000-gallon dump bucket.
Big Splash Adventure is attached to a hotel that houses 150 rooms so you can go for a weekend getaway or you can buy just a day pass to Big Splash Adventure.  Check out their website for all information, here.
Soundwaves at Gaylord Opryland Resort- Nashville, Tennessee
This is where the 2-ish hour mention comes in.  Soundwaves is an indoor waterpark in Nashville that is connected to the Gaylord Opryland Resort. Soundwaves is considered to be an upscale waterpark experience. Boasting 1110,000 square feet of waterpark fun, you can find water slides like the Rapid Remix, Stage Dive, and Record Launch at Soundwaves.  They also have two lazy rivers inside of Soundwaves, along with a baby pool, a Flowrider which people can surf on, and much more.
Soundwaves is located inside of the Gaylord Opryland Resort, you can find all the information on planning your trip to Soundwaves through their website,  here.

12 Illinois Waterfalls All Within a 2 Hour Drive of Evansville Indiana
Check out these incredible photos captured by
Grant Twiss Outdoor Photography
featuring 12 Southern Illinois waterfalls that will have you ready to pay a visit to Shawnee National Forest and the surrounding area.