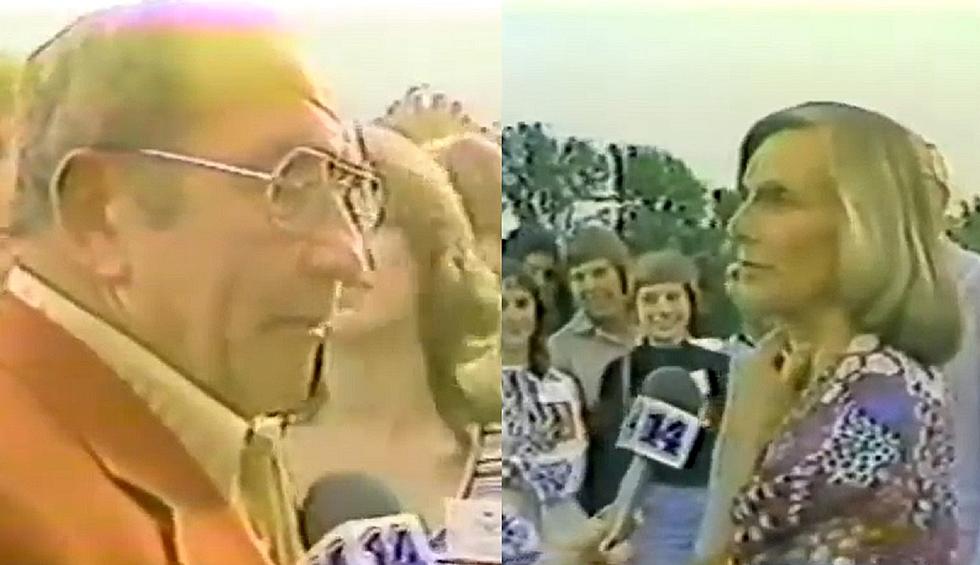 Why Mary Tyler Moore Show Stars Visited Owensboro, Kentucky in the Late 70s [VIDEOS]
davmtu via YouTube
Last year was not a good year for The Mary Tyler Moore Show. The iconic 1970s sitcom, which went off the air in 1977, lost four of its cast members in 2021--Cloris Leachman, Gavin MacLeod, Betty White, and Ed Asner.
WHEN ED ASNER CAME TO OWENSBORO...AND CLORIS LEACHMAN, TOO
That's a LOT of talent--they have 22 Emmys between them. Of course, we all mourned the loss of Betty White who passed on December 31st just a couple of weeks shy of her 100th birthday.
And the great Ed Asner's loss was a big one, too. He was one of our finest actors; his seven trophies were both comedies AND dramas. I was a big fan. As such, I really wish I'd known he came to Owensboro back in 1979. I had no idea that visit took place until today when I was searching for something about Owensboro from back in the day and that popped up. And, in fact, he was JOINED by his former co-star Cloris Leachman.
THE GOLDEN PLATE AWARDS
They were in town for the Golden Plate Awards. I'd never heard of this before so I had to do some digging. (And I can't BELIEVE I hadn't since this sounds like the kind of thing my dad would have muscled his way into attending.)
The award is given fairly broadly. It's an award for excellence in a variety of fields and has been around since the 1960s. It's presented by the Academy of Achievement
I guess the Executive Inn's Bob Green had enough clout back then to bring in the likes of Asner, Leachman, Debby Boone, legendary jockey Steve Cauthen, and Colonel Sanders.
IT WAS A STAR-STUDDED EVENING AT THE EXECUTIVE INN
And did you hear who the recipients were? I have no idea from the video if Jesse Jackson, Olivia de Havilland, or Erma Bombeck were actually on hand to receive their awards. But if so, that really shows you how much pull Green had back in the day AND what an attractive venue for such an event the amazing Executive Inn was. How many of you still regret THIS day?
As I've been writing this, I've been trying to think of other occasions where big-name stars made appearances in Owensboro outside of performers at the Executive Inn, and I'm drawing a blank.
I cannot believe I had never heard this before today, but how cool.
I wonder if Bob Green ever shot for the Oscars.
27 Celebrities from Kentucky Who Aren't Country Musicians
We could have a whole OTHER list of country stars from Kentucky--and athletes, for that matter. But how many of THESE celebrities did you know were from the Bluegrass State?
13 Movies That Were Filmed in Kentucky
Kentucky hasn't gone ignored by Hollywood, with regards to the usage of filming locations. But there could always be more, right?