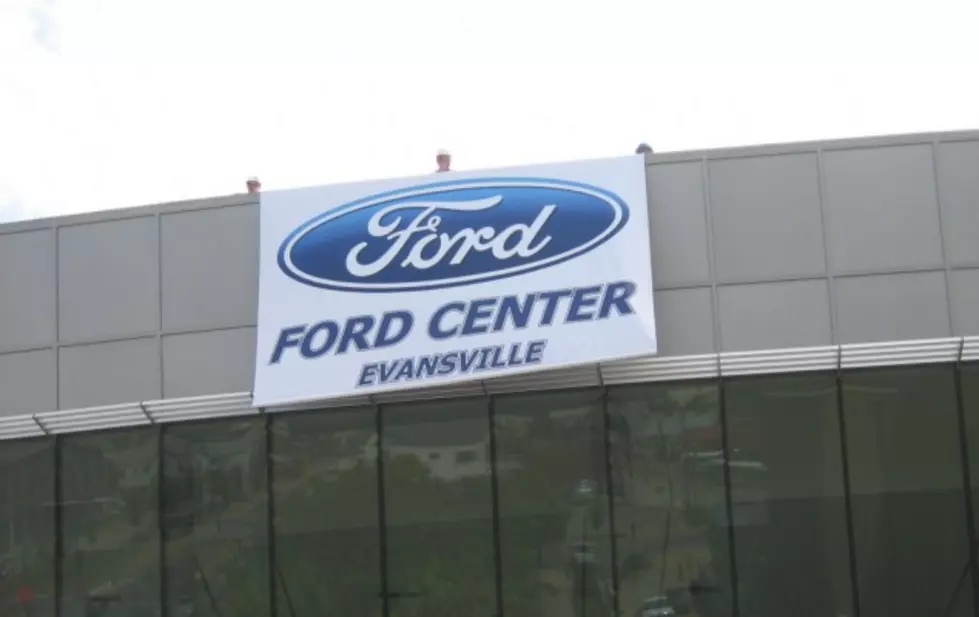 Evansville Arena Named the "Ford Center"
Townsquare Media
Evansville's new Downtown Arena has been named the "Ford Center." The announcement was made this afternoon at a press conference with Mayor Jonathan Wienzapfel and D Patrick Ford President Mike O'Daniel.
For naming rights to the stadium, Ford will pay the city $4.2 million dollars over the next ten years.
Mayor Wienzapfel said that the fact that a multi-national corporation like Ford is willing to sponsor our arena in Evansville is a sign that our Evansville is "an up and coming city."
Contracts have been worked out with the University of Evansville Aces for basketball and with the Icemen for hockey in the new facility. The mayor suggested that announcements will be made soon about the first concerts to take place in the arena.