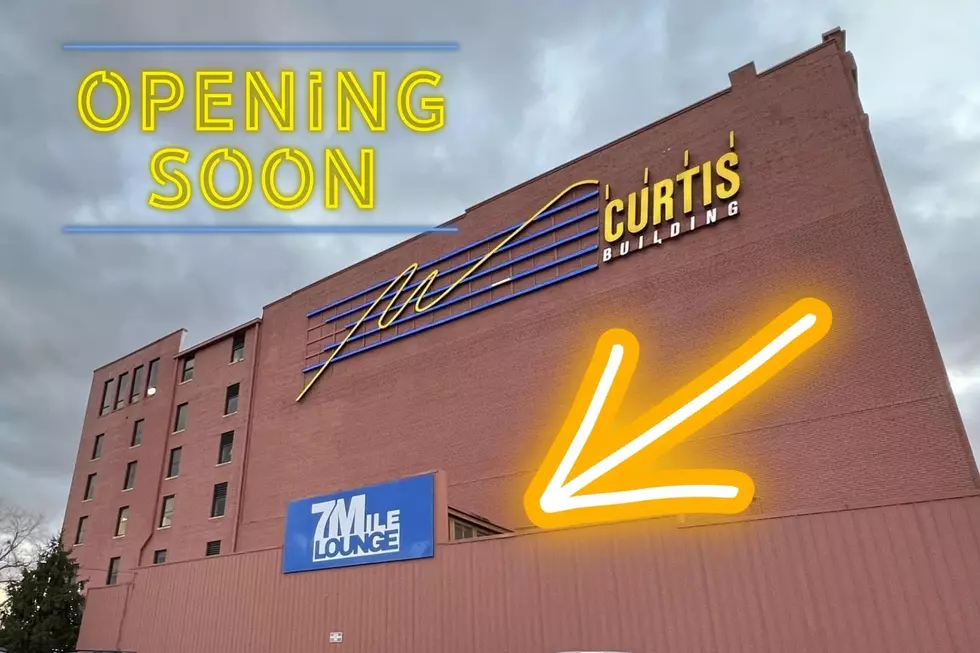 Exclusive Upscale 25 + Club Opening in Downtown Evansville January 2023
7mile 01 downtown evansville
If you haven't visited Downtown Evansville in a while, you are really missing out. In addition to the packed calendar of events, twenty-five new businesses opened in 2022. This year is already off to a great start with a new exclusive lounge opening in January.
Get Ready for a New Lounge Experience
If you like to go out after work, but you feel like the Evansville bar scene is a little crowded with a younger crowd, this new lounge might be right for you. 7Mile Lounge is only for people ages 25 and up. I've never heard of a club like this. They have special theme nights, different styles of music, and other events planned too.
Why 25+?
Privately owned bars can set the age requirement higher if they want to. This is a fairly new trend, and in other cities, those people of a certain age really enjoy the older, more mature atmosphere. I found a similar club in Texas, and this review of Horizons & More sums it up pretty well:
"My first time there it was an amazing experience My girl Tiffany the bartender on point the atmosphere was nice and relaxing everyone was enjoying they self
This is the type of place for the Grown and Sexy and Handsome can come out and relax and enjoy themselves it gets all 10's I'm book can't wait to go back."
One of the unique perks of this new lounge is the membership opportunity.
You can join as an individual or as a couple, and pay monthly or purchase a year-long membership.
See the perks and fill out an application HERE.
7Mile Black & Blue Launch Party
If you are like me and you want to go to an event, but you have no idea what in the world are you supposed to wear, you are going to love this concept. Entry into the 7Mile Lounge Launch Party is a special black & blue shirt. Everyone will be wearing the same shirt that night. It's like the uniform of fun! Plus, it's just $20, and that is your ticket.
The 7Mile Lounge official Black & Blue T-Shirt will grant you free admission to the Black & Blue Party on January 28, 2023 8:00 PM-1:00 AM.
We invite you to celebrate the launch of Evansville's newest Lounge - 7Mile Lounge. Upscale, safe, and fun entertainment for mature adults. Must be age 25+.

8-10 p.m. Live Jazz Reception

10 p.m.-1 a.m. Hip Hop / R&B Party

Prize Giveaways

All participants must wear an official 7Mile Lounge T-Shirt for admission.
915 Main Street, Ste. 101, Evansville, IN
16 Indiana Towns with Dirty-Sounding Names
A majority of these towns were given their names in the mid-to-late 1800s as settlers making their way across the country found unclaimed plots of land and decided to make them their own. While I imagine they thought the names they came up with were innocent, and perhaps a tribute to something in their lives, pop culture has warped our minds to the point since then that we can't help but think of something about the town that was never intended by its founders. Take a look at this list. I guarantee there's at least one name that will make you chuckle.
KEEP READING: 40 Real Indiana Towns with Quirky, Weird, and Funny Names
Outside the major cities, the Hoosier state is full of tiny little towns you've probably passed through on your way to one of those cities. Most of them are likely 100 to 150 years old, or older, and have been around far longer than the large metropolitan areas such as Indianapolis, Fort Wayne, South Bend, and Evansville. Typically, they were started by early settlers who found their way to the state and decided to make it home. Eventually, others would join them, and a community was formed. Over time, as the surrounding areas grew, most of them were folded into those areas and governed by the nearest city or county's governing body officially making them "unincorporated," meaning they did not have their own formally organized municipal government.
A scroll through Wikipedia's long list of
unincorporated communities in Indiana
shows several of them have names that by today's standards would be considered weird, quirky, or just downright right funny. These are my 40 favorities.
Evansville Area Breweries
There's nothing better than sitting on the patio and enjoying an ice-cold locally brewed beer. Here's where you can do just that in the Evansville area.