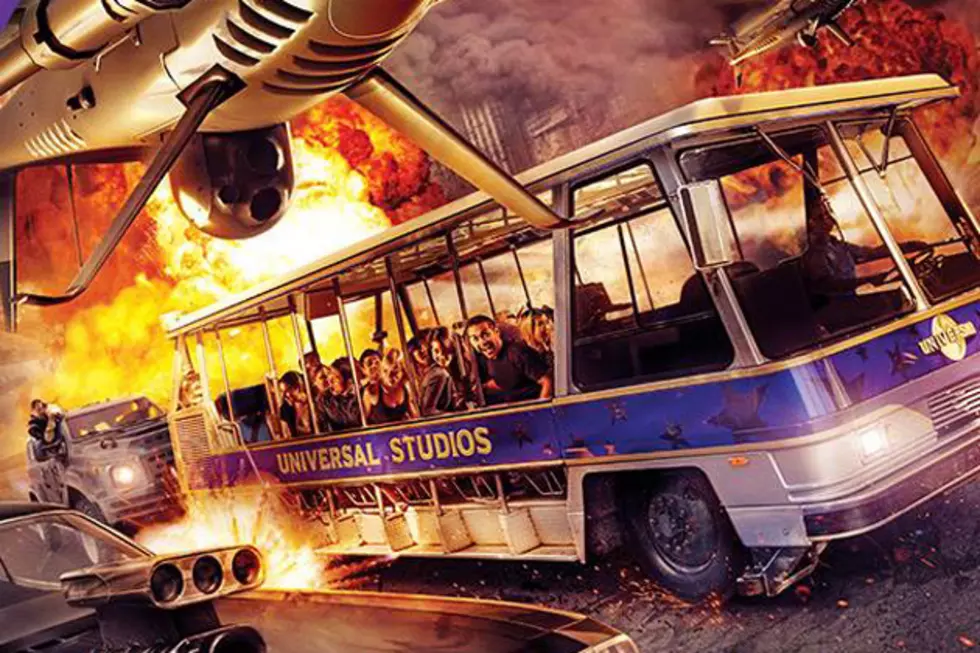 'Fast and Furious: Supercharged' Ride Is Coming to Universal Studios
Universal
After years of playing second fiddle to Disney in the theme park business, Universal is officially coming out swinging. In addition to an expanded focus on their Harry Potter and Simpsons licenses, and a new 'Despicable Me' ride, they have finally announced an attraction based on their massively popular 'Fast and Furious' franchise.
Yes, Universal has the rights to a film series full of fast cars and chaotic stunts and they're only just now putting that license to good use in their theme parks. Finally.
The New York Times (via SlashFilm) made that big reveal, going into detail about the many expansions and additions currently in the works at Universal Studios Hollywood. The 'Fast and Furious' ride won't be a standalone ride, but rather part of the park's famous studio tram attraction, which sees a typical backlot frequently interrupted by scenes from many of Universal's most famous movies. This nitrous-powered extension will use massive movie screens to simulate high speeds, placing park-goers in the middle of a car chase.
Said Universal Creative Executive Producer Chick Russell, "We're going to make it feel like those trams are being pulled through the streets at speeds of over 100 miles per hour."
Well, it's a start. Universal Studios Hollywood has always paled next to its Florida counterpart (and everything with Disney's name on it), so it's exciting to see the park attempt to bring something new to the table. Sure, we'd rather see a 'Fast and Furious' attraction that's a standalone ride and not just a segment of another attraction, but it's a start.
'Fast and Furious: Supercharged' is expected to arrive in 2015.