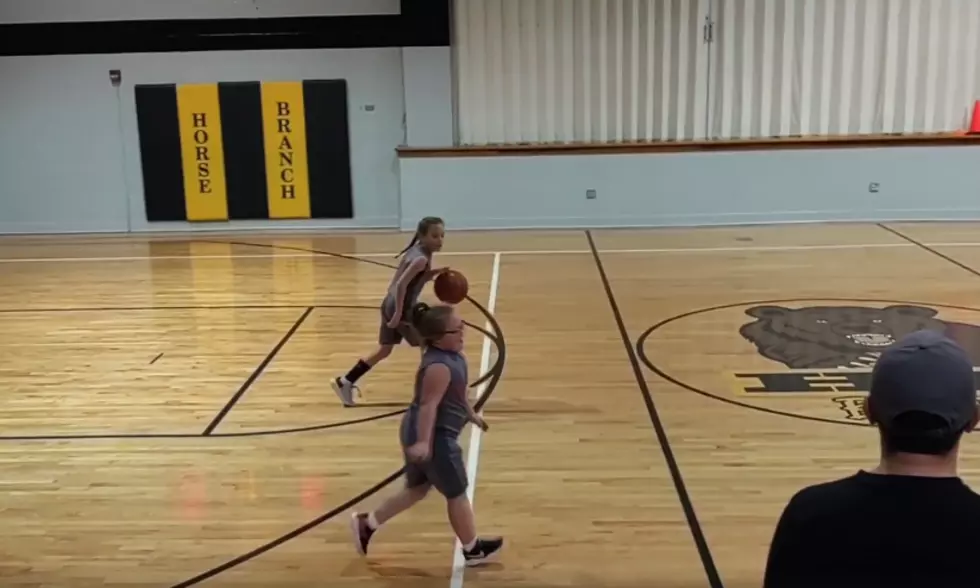 Fordsville 6th Grade Girls Basketball Teammates Have Special Bond
Chris Huff Facebook
I remember playing basketball for the first time in 5th grade. It was scary but I think I scored 10 points. Fast forward to 2019 and meet Zoey Doolin and Madalyn Hayden, they are 4th graders on Fordsville Elementary's 6th-grade girls' team. They are teammates but there's more to their story. 
Both Zoey and Madalyn are 10 years old. Zoey has special needs; watch what happens when Madalyn passes her the ball in a game against Horse Branch:
We learned through Chris Huff, who sent us this video, that Zoey and Madalyn were both in the NICU together when they were born and they've been best friends ever since.
Good luck to Zoey and Madalyn and the rest of their team on a successful season!
Enter your number to get our free mobile app