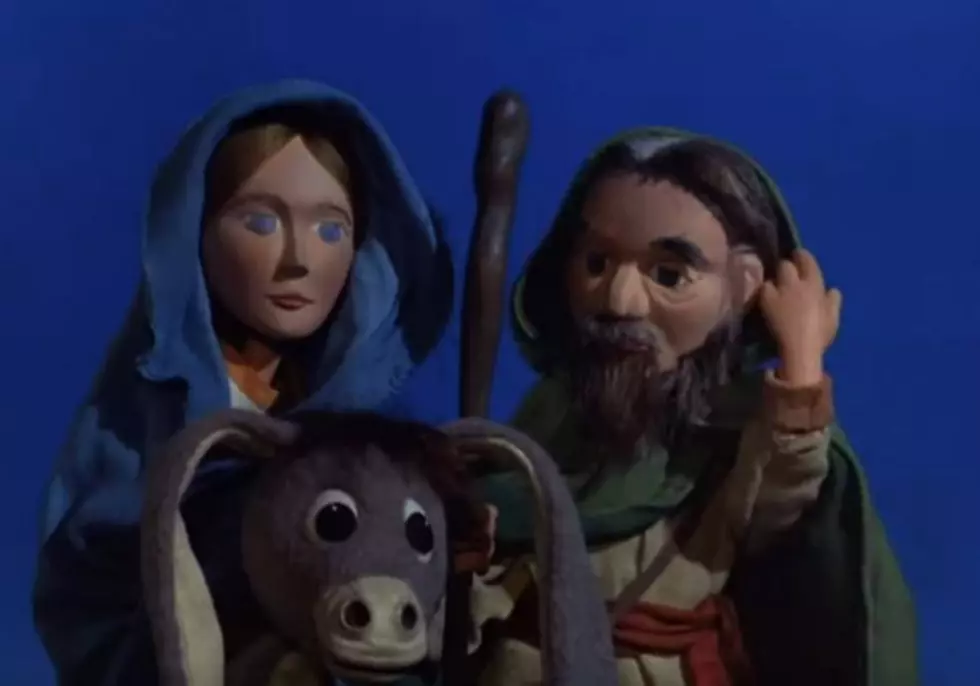 FUN POLL: Have You Ever Seen Nestor, the Long-Eared Christmas Donkey?
Bunny's Best Bites via YouTube
Everyone knows about Rudolph- our fleet-footed friend from the North . . . but there's someone else we should mention. - Gene Autry
Surely you recall the most famous reindeer of all, right? I think just about everyone has heard the classic Christmas story of Rudolph the Red-Nosed Reindeer.  People know the song by heart and nearly all of them, at one point or another, have watched the Rankin/Bass TV special. It is a classic and, at the ripe age of 51, I still watch it every single year.
There's no doubt that, as predicted, Rudolph has truly gone down in history.
But, as Gene Autry wrote in his song "Nestor The Long-Eared Christmas Donkey", if you want the whole story of Christmas, you have to hear about Nestor, who "carried the first gift of Christmas."
Autry's song (written in 1975) was recorded by Marty Robbins and I found his version on YouTube. Take a listen!  It'll clue you in on why Nestor's so important to the story of Christmas.
Now, for the TV special. Sure, Rudolph has what's arguably THE most popular Christmas special of all-time, but Nestor had his own too.
Rankin/Bass Productions released Nestor the Long-Eared Christmas Donkey in 1977 and, like Rudolph, it's a stop motion animation masterpiece.
Here's a quick preview!
Like Rudolph, Nestor had a physical feature that initially brought his family shame and got him ridiculed in the stable. As you know, Rudolph's dad, Donner, covered his son's red nose with mud.  Nestor's mom covered his abnormally long ears with socks.
Those ears, like Rudolph's nose, eventually came in handy and saved the day when Nestor was tasked with leading Mary and Joseph to Bethlehem. At one point in the special, Nestor even wraps Mary in his ears to shield her from the powerful storm.
Earlier this week on my morning show, I mentioned Nestor to may radio cohost. Angel, like she does frequently, just stared at me because she had clue what I was talking about. As it turns out, she wasn't the only person.
We immediately got a phone call from someone who was rowing the same boat as Angel.
Now, admittedly, Nestor has never garnered the same adoration as Rudolph. But, he's adorable and his TV special is certainly worth watching.
TOP 10: The best holiday TV specials of all time, ranked