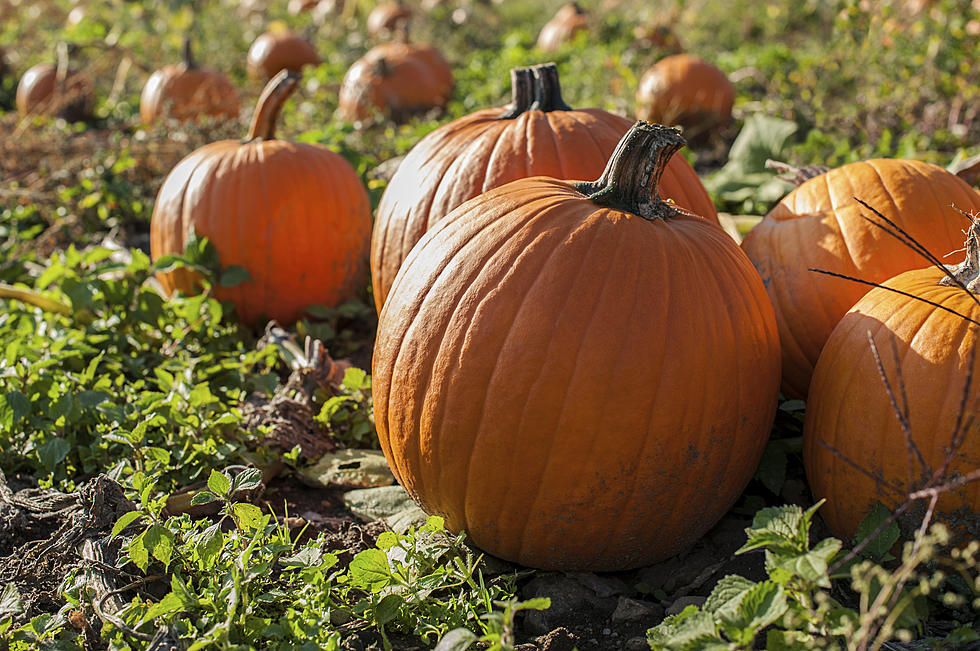 Halloween Bash and Pumpkin Smash at Trunnell's This Saturday
AllenSphoto/Getty Stock/ThinkStock
This past Saturday's rain put a damper on several events. Trunnell's Farm Market has rescheduled the Halloween Bash & Pumpkin Smash for this Saturday (11/2) for one last day of fun on the farm. 
It's more pumpkin activities than you can handle with Whack-A-Pumpkin, Pumpkin Darts, Pumpkin Chunk'N, Pumpkin Mallets, Pumpkin Baseball, and a few more Pumpkin Smashing surprises. You can even bring your own pumpkins, just no rotted or carved ones, please.
At 4:00 p.m. join the Halloween Parade with their Trunnell's characters with Candy in the Corn. Bring your little ones in costume to gather Halloween treats as they parade their way throughout the farm and the Spookley Mini-Corn Maze. General admission is $10.95 per person.
It all gets underway at 10:00 a.m. this Saturday.