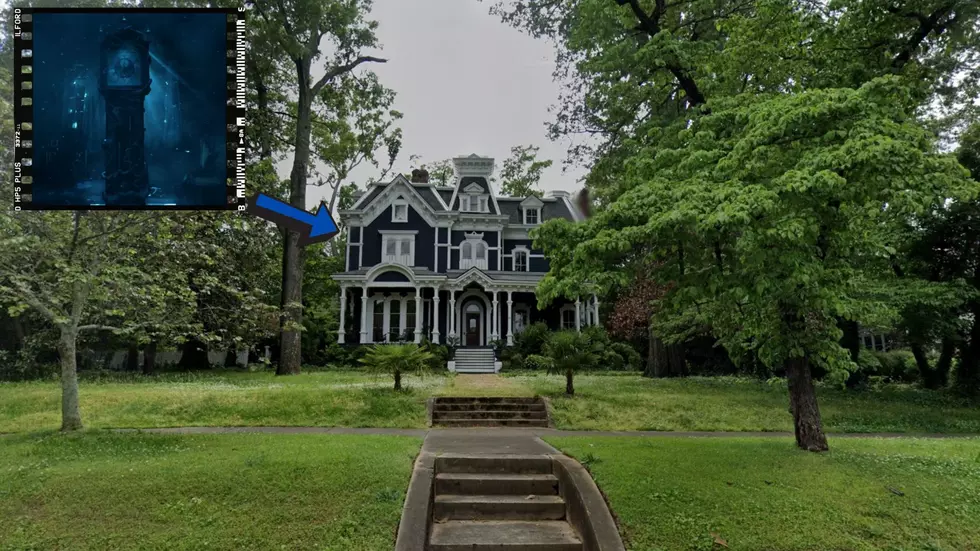 Here's The Creel Mansion in Stranger Things on Google Street View
Google Maps Street View/ Stranger Things via YouTube/Canva
If you've seen season 4 of Stranger Things, you're familiar with the Creel Mansion. What you may not know is it's not only a movie location, but a real place that I've found on Google Street View.
I'll preface this by saying don't go to this place. It's owned by a family that does not welcome visitors for obvious reasons. However, their home is now an iconic location due to its prominent position in season 4 of Stranger Things. No spoilers here if you haven't seen it yet, but you'll eventually understand why.
The exact street location has been revealed as The Atlanta Journal-Constitution shared that the Creel Mansion in real life used to be the Claremont House. According to their story, it was a bed and breakfast that could accommodate quite a few people back in the day.
I found the mansion on Realtor.com. It's 906 E 2nd Ave SW in Rome, Georgia. I'm surprised that the location hasn't been blurred on Google Street View. It shows what the real life mansion looks like. You can see it for yourself.
One of the first trailers for season 4 of Stranger Things shows how the mansion appears in the series. (No spoilers here)
The interesting thing about the home which was Creel Mansion in Stranger Things was its appearance is almost identical to how it appears in real life. It was rented by the family to the Duffer Brothers for filming, but it's the real deal.
All that being said, don't go there. It's a private family residence that you can drive by if you're in the Rome, Georgia area someday. Better to just look at the Google Street View version of it and leave the family in peace.
Marvel's Upcoming Phase Four, Five, and Six Movie and TV Lineup
Here's every movie and show Marvel currently has scheduled for release in Phase Four, Five, and Six of their cinematic universe.
The Worst 80s Movies
The '80s were great. But not every '80s movie was great, as these 20 titles prove quite definitively.