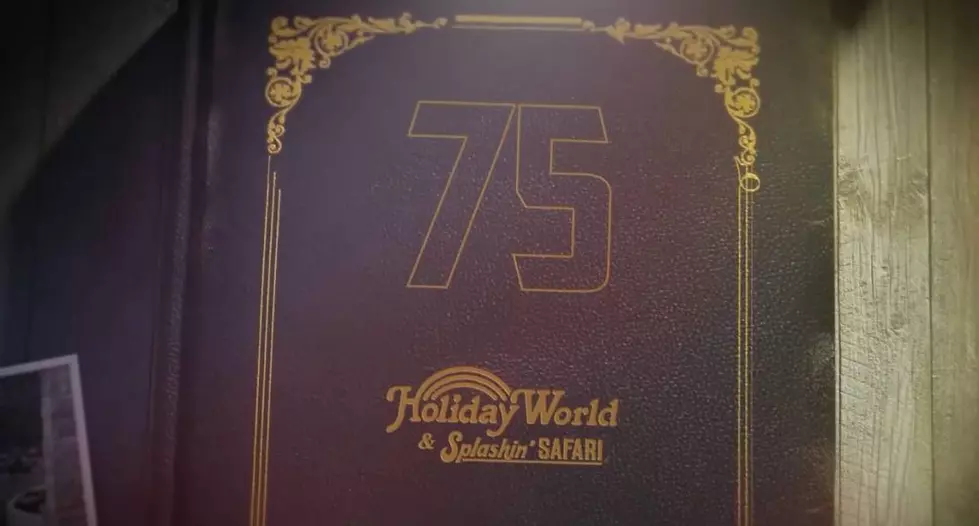 Holiday World Celebrates 75th Anniversary with Emotional Video
Holiday World
This is a story . . . 75-years in the making.  This video is a celebration of those 75 years and it is a must-watch for anyone who has ever visited Holiday World & Splashin' Safari in Santa Claus, Indiana.  If you're my age or older, you'll even remember when Holiday World was known as Santa Claus Land.
To commemorate the park's 75th anniversary year, Holiday World has released a moving video that traces the history of the beloved amusement park, the family that created it and the endless families who have flocked to it every year since.
Cue applause.  Heck!  Cue "international applause."  I don't know about you, but I got chills watching that video.  And, Ddd you know Ronald Reagan visited???  How cool is that?
When I was a kid, my family used to take us to Santa Claus Land and we thought it was the best.  As an adult, I still love the park and am amazed at how it has evolved over the years.  I have said this before and it's true.  I have ridden coasters all over the United States and Holiday World is truly home to some of my absolute favorites.  The Voyage ranks as my favorite wooden coaster I have ever ridden.  Oh, and pro tip.  RIDE. IT. AT. NIGHT.
As the park gears up for its 75th Anniversary season, they're looking for YOU to share your memories too.  If you have memories, photos and the stories behind them you'd like to share, you can do so by UPLOADING THEM HERE!  The park will be incorporating those memories with celebrations throughout the season.
Holiday World officially turns 75 on August 3rd, 2021.
LET'S GO: The most popular historic sites in America
Check Out This Lumberjack Theme Park in Pigeon Forge, TN
KART COUNTRY WORLD'S LARGEST GO-KART TRACK