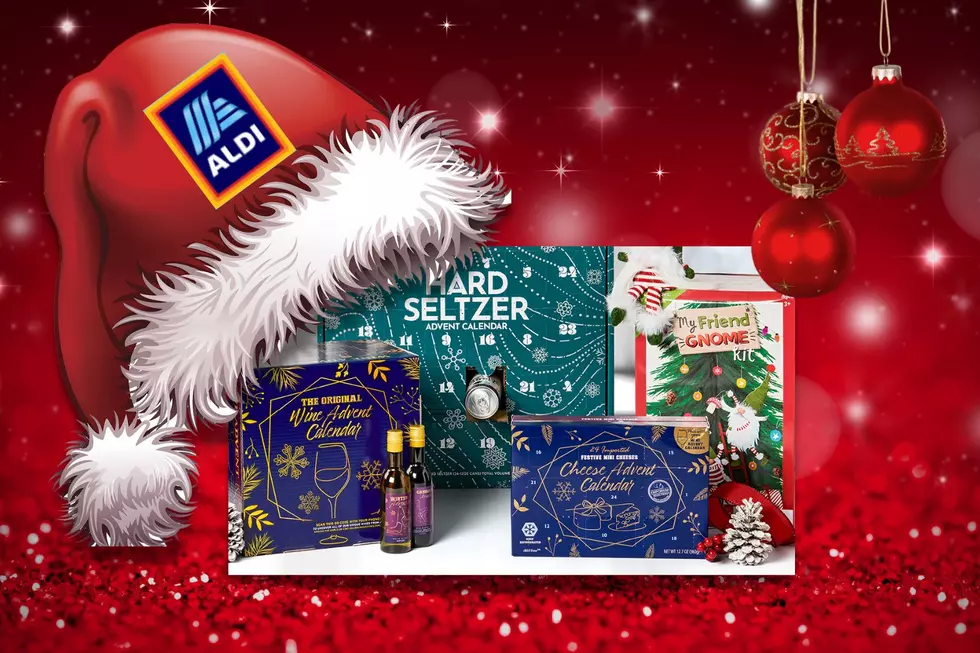 Illinois ALDI Fans, Here's When the Popular Advent Calendar Hits Stores
ALDI USA via Facebook, Getty Images, Canva
Hours, and in some cases, days before these ALDI Advent calendars drop, the lines begin to form. They sell out fast. Here's the stuff you should know this year.
No need to scour the internet looking for clues as to when the year's most sought-after calendar is released. The release date details literally fell into my lap, I dropped my phone into my lap and it must've clicked the link that led me to this date.
One ALDI Advent Calendar Release Date Fact You May Not Have Known
Perhaps like me, today is the first time you're hearing that the advent calendar release date is an actual holiday. Well, not a holiday that involves gifts and a family gathering. The ALDI Advent calendar release date falls on National Holiday Calendar Day. How convenient, right?
When do we celebrate National Holiday Calendar Day?
If you know the answer to that question, then you also have the advent calendar release date, the first Wednesday in November.
ALDI Advent Calendar Release Date is Wednesday, November 2nd
Once stores open on that day, it's a dash inside to grab,
The Emporium Selection Cheese Advent Calendar
The Hard Seltzer Advent Calendar
The Merry Moments My Friend Gnome Kit
The fan-favorite, Wine Advent Calendar
Just like The Takeout suggested when sharing the calendar release date, be sure to grab as many varieties of advent calendars as you can if you make it in when the shelves are stocked with them. If not all for yourself, they make great gifts.
Galena, Illinois: One of America's Very Best Christmas Towns
Wouldn't you know it, the most magical time of year also happens to be when this old-fashioned town looks its best.
LOOK: See what Christmas was like the year you were born