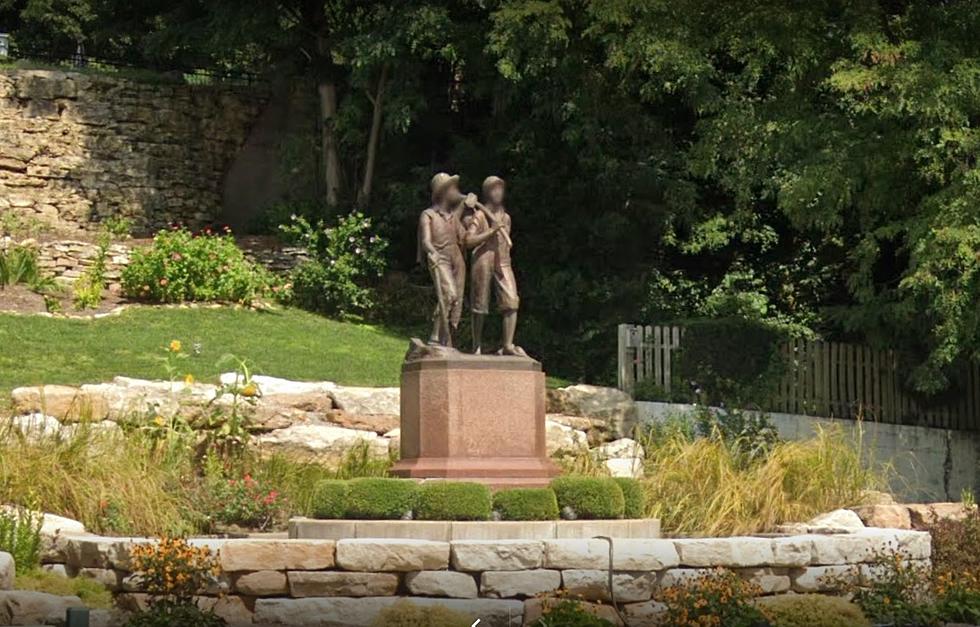 Interesting Hidden Meaning Behind Hannibal's Tom & Huck Statue
Google Maps Street View
I was born and raised in Hannibal, Missouri and probably have driven by the Tom & Huck statue downtown a million times. But, I never knew about a hidden message in its design until now.
Kudos to Only In Your State for this find. They recently did a deep dive into how and why the statue was created. As a part of that, they also shared what the statue really symbolizes. Look closely and see if you can figure out what the artist was trying to represent.
To me, it's always been Tom & Huck either walking to or from a fishing hole. Only In Your State included one interesting observation. Note that George Mahan is the one who hired artist Frederick Hibbard to create the statue in the 1920's:
Huck's hand is rested on Tom's arm and, Mahan asserted, shows his contentment with remaining in St. Petersburg while silently trying to keep Tom in town.
Could that be representative of Mark Twain's own childhood in Hannibal before he became a man of the world? That may be obvious to some, but to me that's a new small detail I never realized or thought about.
This is another example of how you can grow up familiar with a hometown landmark, but still not fully understand the deeper meaning behind what the artist intended.
Vintage Missouri Gas Stations from a Long-Gone Era
A Look Inside Daniel Boone's Missouri Mansion Built in 1817