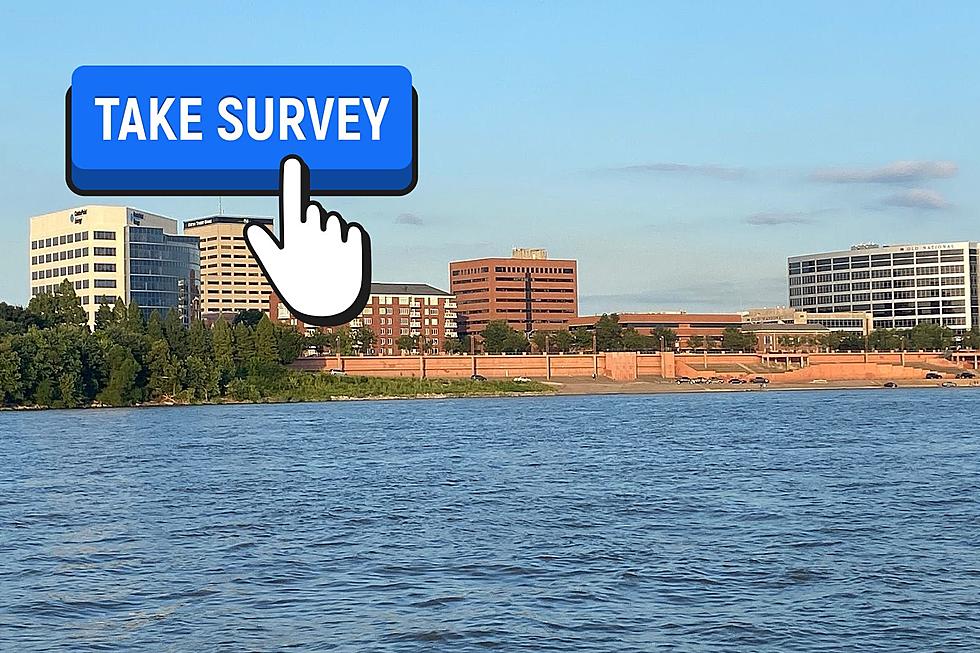 Here's How You Can Help Redesign the Evansville Riverfront and Beyond
Ryan O'Bryan / Canva
Being someone who is born and raised in Evansville, I've seen the riverfront, and downtown in general, undergo an impressive transformation making both an entertainment, shopping, and dining destination for residents thanks to the work of the past few mayoral administrations and the Downtown Evansville Economic Improvement District. But as the old saying goes, "There's always room for improvement," and the company behind the massive redesign of the riverfront is giving you the chance to chime in with what you'd like to see happen.
Ohio River Vision and Strategic Plan Launches Initial Research Plan
Back in May, the Evansville Regional Economic Partnership announced it had selected landscape architecture firm, Sasaki to lead the $900,000 project. Now, while I've mentioned Evansville specifically, the project actually covers the entire stretch of river from Mt. Vernon to Newburgh and includes a few key areas of focus including, downtown Mt. Vernon, Burdette Park on Evansville's west side, and the Newburgh Lock and Dam, among others.
Click here for the full-screen version
Additionally, Sasaki will also look at the Dress Plaza area as a site for "potential development opportunities," as well as the Angel Mounds boat ramp, and the future location of the I-69 bridge that will be built east of the Twin Bridges over the next several years.
Ohio River Vision and Strategic Plan Opens Online Survey for Resident Feedback
As part of the initial plan to get the project underway, Sasaki is giving us the opportunity to share some of the ideas we have for the riverfront through an online survey. In addition to a few multiple-choice questions asking how often you're in downtown Evansville, why you go there, and a few different categories of additions you'd like to see happen, it does offer you a few opportunities to be specific about what you'd like to have by providing space for you to type out your answer.
Personally, I think the addition of Mickey's Kingdom Playground, the new water pump station, moving the LST 325 to Dress Plaza, and the construction of Bally's land-based casino has done wonders for the riverfront. Plus, we also have the new skate park coming later this year which I think will look great when it's finished. With that said, I think the riverfront could use a little more green space outside of the area around The Pagoda. I'd also like to see the space along Dress Plaza, which is essentially a mini-amphitheater, utilized more frequently. I think it could be a unique location for musicians to perform.
The survey took me about 10-15 minutes to complete. You can learn more about the project, including when the finalized plan is expected to be revealed, and share your thoughts on the project's website.
Organizers are also planning on holding a community discussion on the project at The Pagoda on Friday, July 14th from 3:00 to 7:00 PM.
[Sources: Ohio River Vision and Strategic Plan / Sasaki]
See How Downtown Evansville Has Changed Over the Years
I find looking back on the way things used to be fascinating. Don't get me wrong, I'm glad I'm living through the current time period. The conveniences of answering any question we have in seconds, or ordering practically anything we want or need and having it delivered to our doorstep is pretty sweet. But, there is something fun about seeing how things around us have evolved. As an Evansville native, and spending quite a bit of my time in downtown Evansville (that's where the station is located), I've always appreciated the older architecture of the buildings around the area. So, I dug into the Willard Library Archives to see how a few of those areas look now compared to then. Some have changed a little, others quite a bit, and a few don't even exist any more. Take a look.
25 Hidden Evansville Secrets That May Blow Your Mind
An Evansville resident recently posted a question in the "I Grew Up in Evansville, Indiana"
Facebook group
asking other members to share any hidden or little-known facts about our city not many residents would know. The answers were wide-ranging, covering everything from our manufacturing history to our place in Civil War, to a couple of popular landmarks still standing today that were the first in the entire state of Indiana. No matter how long you've lived here, chances are there will be a few things on this list you didn't know about the city we call home.