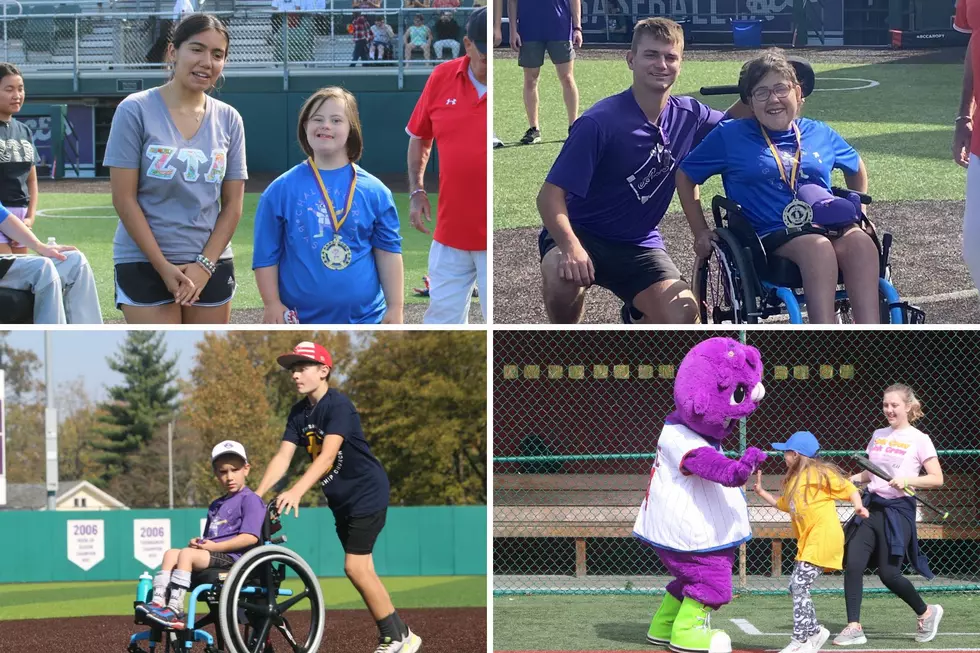 Evansville's Highland Challenger Baseball League in Need Player Buddies for Fall Season
Highland Challenger League via Facebook
Sports are such an important part of growing up. While not every kid will be good at sports, or stick with them, the benefits of being on a team, even if for just a few months go beyond whether or not they can hit a ball, throw a pass, or score a goal. It allows them to be active, make friends, and learn how to work together with others to try and achieve a particular goal. All of which they'll be able to apply to daily life as they grow up, become adults, and enter the workforce. For children with special needs, participating in sports can be tough as there aren't many leagues that can accommodate their needs. One that can is the Highland Challenger League in Evansville which is getting ready for its Fall season and is in need of volunteers to help players during their games.
What is Highland Challenger League?
Founded in 2014, the Highland Challenger Baseball League on Evansville's north side gives kids between the ages of three and 18 the opportunity to play the game of baseball regardless of their physical or intellectual limitations. The league is free to join and no player is turned away. If a child wants to play, they'll find a place for them to play.
Some of the players are capable of walking and running on their own, while some rely on wheelchairs, leg braces, crutches, or similar aids to help them be mobile. As you can imagine, the wide variety of abilities requires several volunteers to help the players hit the ball, make their way around the bases, and play their position on the field. According to the League's website, "over 5,550 community volunteers" have stepped up to the plate, so to speak, to lend a helping hand since the League's formation.
How to Volunteer
The League recently posted on its Facebook page that it is currently looking for volunteers for the upcoming Fall season and ideally would like to have at least 45 for each weekend they play. Games take place at the Highland Ball fields at the corner of North First Avenue and Campground Road across from Wolf's BBQ on the following Sundays:
September 24th (2023)
October 1st, 8th, 15th, 22nd, & 29th
All volunteer positions for the September 24th game have been filled. However, space is still available for all the October games. There are two games each day at 1:00 and 2:00 PM.
With so many positions to fill, this is a great opportunity for you and your coworkers, a church or youth group, sorority, or fraternity to get together and help fill several slots at one time. But, if you want to help out by yourself, that's cool too. They'll be happy with any amount of help they can get.
To sign up, fill out the Volunteer form on the League's website.
[Source: Highland Challenger League Baseball Program on Facebook]
LOOK: MLB history from the year you were born
Stacker
compiled key moments from Major League Baseball's history over the past 100 years. Using a variety of sources from Major League Baseball (MLB) record books, the Baseball Hall of Fame, and audio and video from events, we've listed the iconic moments that shaped a sport and a nation. Read through to find out what happened in MLB history the year you were born.