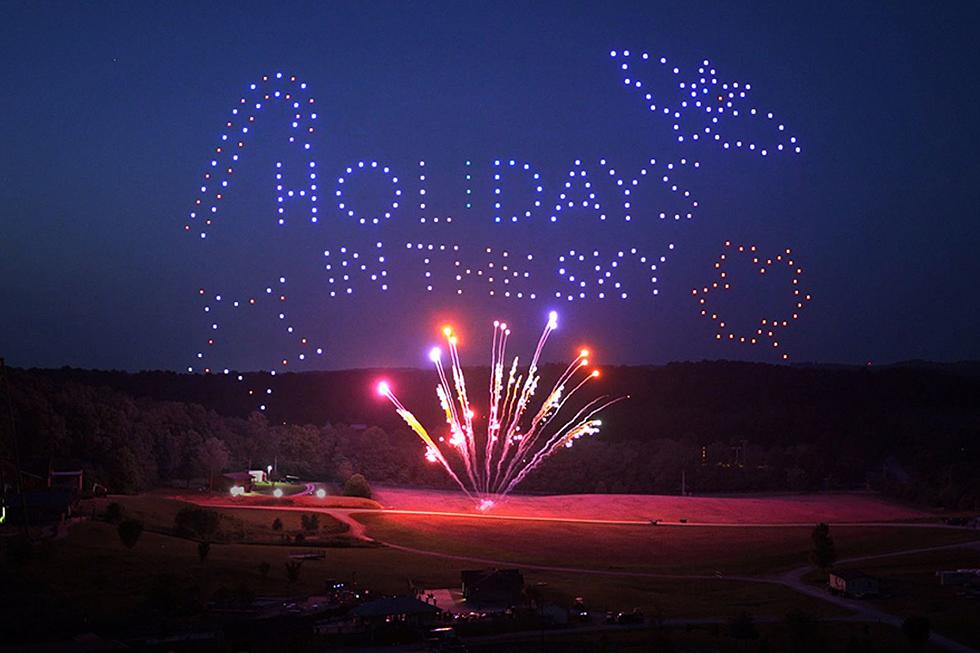 Holidays in the Sky Returns to Holiday World on June 17th
Holiday World & Splashin' Safari
Summer is in full swing. However, no summer is complete without at least one trip to Santa Claus, Indiana to spend a day at Holiday World & Splashin' Safari. The park has won countless awards over the years, including several Golden Ticket awards (basically the Oscars of the amusement park world), and was recently named the best amusement park in the entire state of Indiana by Reader's Digest. In addition to all the rides and shows, the park debuted a drone light show in 2022 and is bringing it back for the 2023 season starting this Saturday, June 17th.
Holidays in the Sky Drone Light Show Returns to Holiday World
Not only is the popular attraction returning to the park, but it will also be bigger and better than its inaugural run last season with 100 more drones added to the show for a total of 400 all synchronized and celebrating many of the most popular annual holidays like Christmas, Halloween, 4th of July, Valentine's Day, and more.
Here's what the park's Director of Entertainment and Fourth-Generation Owner, Lauren Crosby had to say about what extra drones will bring to the show when the park made the announcement back in October:
Not only do 100 additional drones increase the scale of these scenes, but the complexity of the stories we're going to be able to share. It's going to be a challenge to top the 2022 Holidays in the Sky Drone show, but I know our team is up to the task.
The show will take place every night through July 30th after the sun goes down and is included in the cost of your admission.
Here's a sneak preview of what you'll see.
Win Tickets to Holiday World & Splashin' Safari
We'd love for you to take a trip to Holiday World this summer to experience all it has to offer with a free pair of tickets. All you need to do is listen to me and Melissa during the Q Crew Morning Show every weekday morning at 7:40 AM CST for the chance to win. Be sure to have your phone nearby so try to win as soon as we give you the cue to call. If you get through, we'll hook you up with a pair of tickets so you and a guest can spend the day riding all the great rides, and enjoying all the great shows, like Holidays in the Sky, that Holiday World & Splashin' Safari has to offer. Good luck!
Single-day tickets and season passes are available now through the Holiday World website.
Ryan O'Bryan's 8 Favorite Rides at Holiday World & Splashin' Safari
A day at Holiday World & Splashin' Safari isn't complete until I've had the chance to experience all these eight rides and attractions.
25 Must-Try Rides at Holiday World & Splashin' Safari