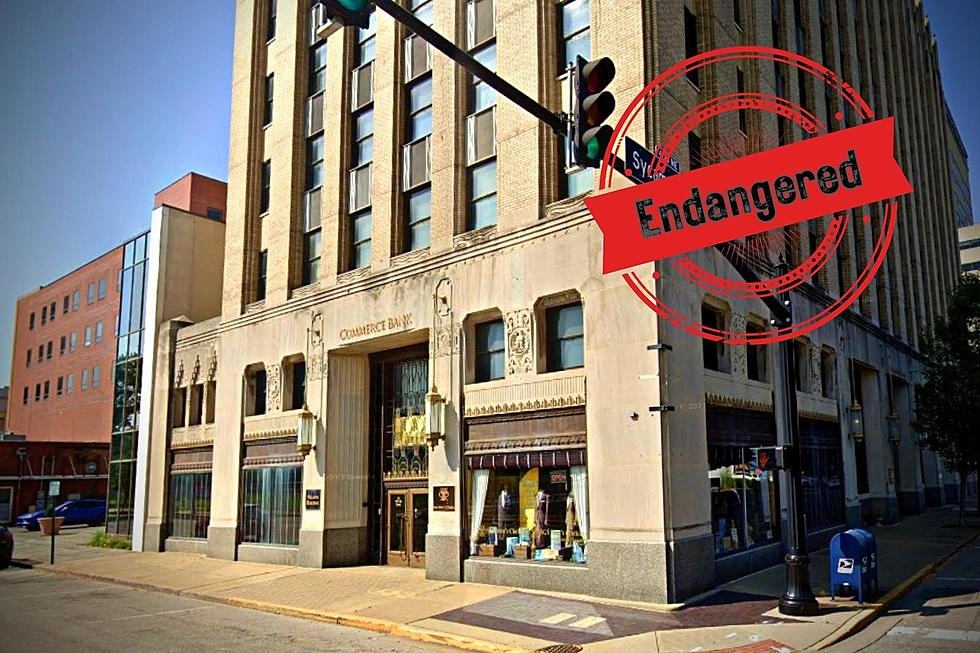 Indiana Landmarks Name Evansville Building Among Most Endangered Landmarks in the State
Google Maps/canva
Indiana Landmarks have released their annual list of most endangered landmarks across the state, and one is a historical building in Evansville.
Indiana Landmarks
Indiana Landmarks is an organization that works to advocate and preserve Hoosier history.
Saving places. It's our passion and our purpose. By restoring and repurposing historic places, we revitalize communities and reconnect people to heritage. If it matters to you and your community, it matters to Indiana Landmarks.
Most Endangered List
Every year Indiana Landmarks releases a list of the 10 Most Endangered sites in jeopardy across the state.  The list began in 1991 and according to a press release from Indiana Landmarks the buildings on the most endangered list often face problems like neglect, obsolete use, abandonment, dilapidation, and lack of money for repairs.  However, thanks to this annual list, there have been 153 endangered sites, and only 20 have been lost to demolition.   101 of the places have been completely restored or are no longer considered endangered, so Indiana Landmarks really help to make a difference for historic sites in the Hoosier state.
Evansville Building Named Among the Most Endangered
The Hulman Building in downtown Evansville has unfortunately made the top 10 Most Endangered list for the second year in a row.  If you have never been inside the Hulman Building, it is truly a beautiful piece of history, and I would hate to see it lost to time.
Here is what Indiana Landmarks has to say about the Hulman Building and Garage being on the most endangered list:
Since its construction in 1929, a 10-story commercial building on Fourth Street has dominated Evansville's downtown skyline. Commonly known as the Hulman Building after the company that acquired the site in the 1930s, the building exemplifies the Art Deco style as applied to a city skyscraper.

The anchor landmark has been largely vacant and neglected for years, with water leaking in through the roof and windows. In spring 2022, an out-of-state buyer purchased the Hulman Building and neighboring 1927 garage in an online auction, relisting the properties for sale as separate parcels. Splitting up the properties and access to sufficient parking for the Hulman Building makes it less desirable for re-development, further jeopardizing the building's future.
If you have never seen the inside of the Hulman Building, you absolutely need to check it out! The Art Deco style is just incredible, and this absolutely needs to be preserved, it's like stepping right back in time when you step inside the Hulman Building. Check out the video below with some shots of the inside, I think you'll agree, it's amazing.

LOOK: Explore the iconic buildings from every state
From colonial homesteads to mansions by the ocean, iconic buildings define every state in the country. Stacker compiled this list of notable examples from historic and government reports and news articles.