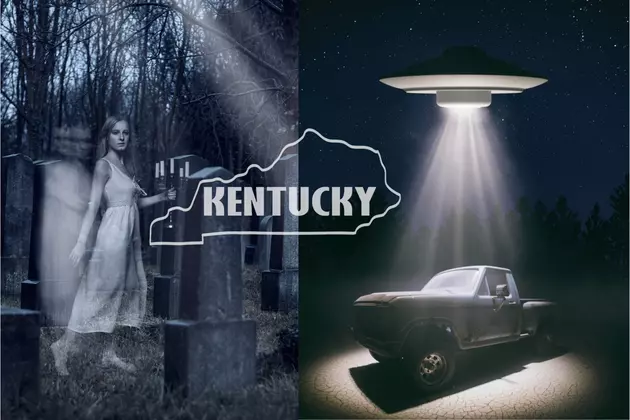 Discover Kentucky's Most Supernatural UFO and Ghost Spots
Canva
This year, a startling revelation came to light when a whistleblower informed Congress of a 'multi-decade' program aimed at capturing UFOs and evidence of the supernatural. But which US states and cities offer you the best chance of experiencing the supernatural. And as Supernatural Day just passed on September 13th, there's no better time to find out!
To answer this question, BetKentucky conducted a comprehensive analysis of UFO and ghost-sighting reports across the United States. The findings reveal the locations with the greatest potential for encountering something otherworldly. Let's delve into Kentucky's supernatural landscape.
Kentucky's Supernatural Encounters
Kentucky has garnered attention for its mysterious and eerie sightings. In total, the state has experienced a remarkable 2,912 supernatural sightings, earning it the 25th spot in the nationwide rankings. When calculated, this means that 0.0646% of Kentucky's residents have encountered the supernatural, placing the state at the 27th position in this category.
The Top 10 Most Supernatural Locations in Kentucky
So where are Kentuckians experiencing the supernatural? Here's a breakdown of Kentucky's top 10 most supernatural cities, combining both UFO and ghost sightings:
Louisville - 261 sightings (Ghost: 10, UFO: 251)
Lexington - 105 sightings (Ghost: 10, UFO: 95)
Fort Knox - 99 sightings (Ghost: 92, UFO: 7)
Owensboro - 83 sightings (Ghost: 51, UFO: 32)
Bowling Green - 78 sightings (Ghost: 22, UFO: 56)
Fort Campbell - 55 sightings (Ghost: 49, UFO: 6)
Ashland - 44 sightings (Ghost: 25, UFO: 19)
Richmond - 42 sightings (Ghost: 7, UFO: 35)
Florence - 41 sightings (Ghost: 8, UFO: 33)
Winchester - 35 sightings (Ghost: 14, UFO: 21)
From the bustling city of Louisville with its 261 combined sightings to the military stronghold of Fort Knox, where 92 ghostly encounters have been reported, Kentucky offers a diverse range of supernatural experiences. Whether you're intrigued by UFOs or fascinated by ghostly apparitions, there's something for everyone in the Bluegrass State.
As reports of the supernatural continue to pour in, Kentucky stands as a place where the line between the natural and the otherworldly blurs. Whether you're a believer or a skeptic, the allure of Kentucky's paranormal landscape is undeniable. With ongoing research and investigations, the mysteries of this state are sure to persist, leaving us to wonder what else lies hidden in the shadows of the Bluegrass State.
[Source: BetKentucky.com]
The Old Talbott Tavern and Haunted Talbott Inn in Bardstown KY
How about a fun does of history to accompany a spooky road trip? You'll get it all, and awesome food, at the Old Talbott Tavern and the Talbott Inn.