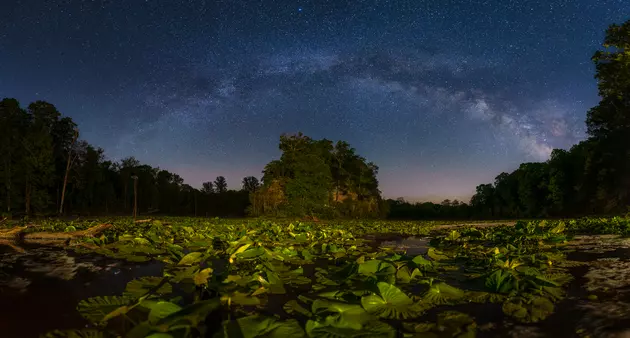 Explore the Vast and the Miniature in 'Sense of Scale' Photography Exhibit at Illinois Art Space
John O'Connell
Get ready to embark on a visual journey that takes you from the tiniest details of the natural world to the vast expanses of the cosmos with Southern Illinois photographer John O'Connell.
John O'Connell: A Photographer and Ecologist
John O'Connell, a talented photographer and ecologist, is the visionary behind "Sense of Scale." Originally hailing from Miami, Florida, O'Connell has called Southern Illinois home for the past nine years. His unique background in ecology has shaped his photographic approach, enabling him to capture the patterns, light, and motion of the natural world in remarkable ways.
Exploring the Theme of Scale
"Sense of Scale" delves into the theme of scale, showcasing the incredible diversity of our world. O'Connell's lens captures everything from miniature insects and delicate plants to the vast, awe-inspiring beauty of the cosmos. This exhibit invites viewers to appreciate the intricate details of tiny creatures while also marveling at the grandeur of the universe.
A Journey Through Time
One of the most captivating aspects of "Sense of Scale" is how it portrays time through photography. O'Connell employs various camera exposures in his art, ranging from motion-freezing fast shutter speeds to prolonged six-month exposure times. This time-spanning technique allows viewers to witness the dynamic nature of our world.
Join Artspace 304 for the Opening Reception
Don't miss the opportunity to immerse yourself in the world of "Sense of Scale." The exhibit's opening reception will take place on Friday, October 6, from 5-7 p.m. at Artspace 304 located in Carbondale, Illinois. This event promises to be a delightful evening of art and conversation, as John O'Connell himself will be present to provide insights into his work during an artist talk.
Mark your calendar for the opening reception of "Sense of Scale" by John O'Connell at Artspace 304, running from October 6 to November 10. This captivating exhibit promises to redefine your perception of scale and time in photography.
In addition to the exhibit at ArtSpace 304, John O'Connell's work will also be on display concurrently at the Carbondale Civic Center from October 2nd through November. It is here that you will find his work, "Diurnal Rhythms: Night and Day" - a juxtaposition of popular locations in Southern Illinois as viewed in both the light of day and the dark of night. Both exhibits are made possible in part through a grant from the Illinois Arts Council Agency.
Continue scrolling to see some of John O'Connell's astrophotography work.
[Source: Artspace304.org]
Must See: Astrophotography Taken Over Southern Illinois Zinnia Field
See beautiful images of the night sky over a zinnia field located in Redelman Orchards located in Southern Illinois. The spectacular photos were captured by Illinois photographers
Grant Twiss
and
John O'Connell
.