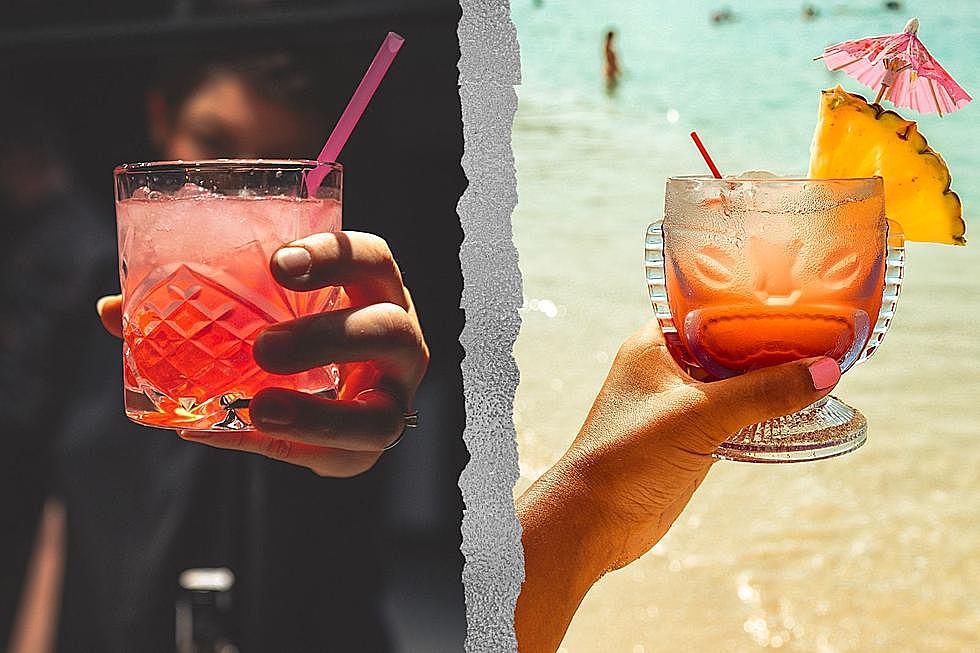 Voting is Now Open: Cast Your Vote for the Best Bartender in the Tristate
Canva
We want to salute the hard-working bartenders in the Tristate but we need your help! Vote now to crown the Best Bartender in the Tristate!
More Than Cracking Open Cold Ones
While it can be pretty lucrative to be behind the bar serving cocktails and cold beer to bargoers, you better believe your favorite bartender is working hard to earn those tips. There is a lot more to being a good bartender than just cracking open cold beers or knowing how to count out a perfect one-ounce pour.
Seriously Hard Work
Slinging drinks behind a bar is some seriously hard work and there are a lot of things you may not even realize they are doing. Your friendly, neighborhood bartender spends hours on their feet, often walking miles, literally, during a single shift. At the end of the night, they are likely carrying cases of beer up from the backroom, biceps bulging.
Personality Plus
Not only are they responsible for crafting the perfect cocktail, and remembering the 6 mixed drinks you just shouted at them over the music, after changing your mind three times on those last two, but they also have to do it with a smile. You know when you've had a bad day and you're over everyone's crap? Yeah... your bartender has those days too, but they can't let it show. They have to bring their A-game personality with them to work and the emotional labor involved in that can be just as tiring as if they had worked a 12-hour shift on a factory floor.
Added Tolls
Our favorite bartender likely takes a lot of pride in their appearance but you may not realize how hard it can be to keep themselves looking top shelf. There are ruined outfits from spilled drinks or splashed bleach when cleaning at the end of the night. All those miles walked in a night that I mentioned earlier? Those miles will break down a pair of shoes faster than you could imagine. Plus there are the odd hours and weird sleep schedules.
Let's Salute Our Hardworking Bartenders
If you've ever wanted to say thank you to your favorite bartender, now's your chance. Voting is now open in our Best Bartender in the Tristate competition. We have bartenders who work in bars, taverns, nightclubs, and restaurants across Southern Indiana, Western Kentucky, or Southeastern Illinois. We need your votes to determine The Best Bartender in the Tristate.
How to Vote
Nominations for the Best Bartender in the Tristate are now closed. However, voting is very much open and underway! Your votes will determine the winner – "The Best Bartender in the Tristate." The victor will not only earn the prestigious title but also receive a well-deserved break: a three-day/two-night stay at the beautiful Holiday Inn Resort in Panama City Beach, Florida. .
Fine Print
To participate, all entries and bartenders must be 21 years of age or older. The prize package includes a certificate good for a three-day, two-night stay at the beautiful Holiday Inn Resort located along the emerald coast of Panama City Beach, Florida. Voting is limited to once per hour. Voting closes at 11:59 pm on September 24, 2023.
Let's raise our glasses to the dedicated bartenders who infuse life into our nights, embodying a perfect blend of hard work, skill, and charisma. By acknowledging their efforts through the "Best Bartender in the Tristate" competition, we not only honor their work but also create a culture of appreciation for those who make our nights unforgettable.
If you are one of the bartenders that have been nominated, and you would like to submit a photo to accompany your name in the poll below, please email your name and photo with the subject line Best Bartender to kat@103gbfrocks.com
25 Photos that Prove the Holiday Inn Resort is the Best Destination in Panama City Beach
The Holiday Inn Resort in Panama City Beach Florida is the best vacation destination and we have 25 photos that prove it.