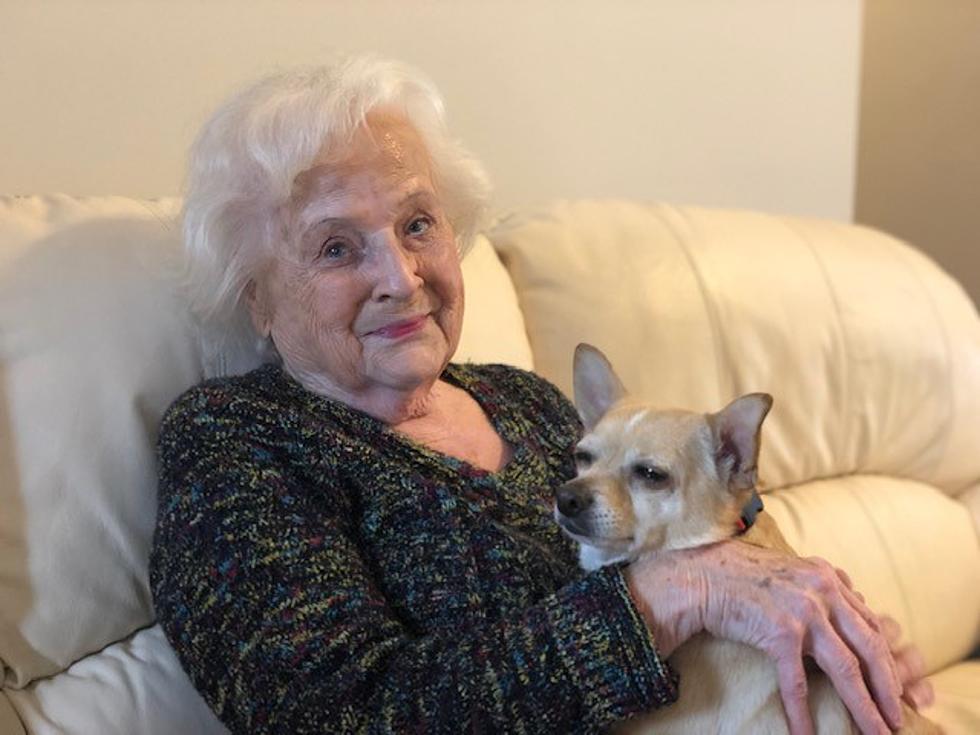 To the Person Who Took My 92-Yr-Old Mamaw's Birdbath and Bench in Evansville
Mamaw Margie with her doggo Barry  Photo by Ashley S
My mamaw Margie is just about the sweetest person you've ever met. Standing at a mere 4 feet and 11 inches, she's small but she's mighty. She's 92 years young and until recently, has completely cared for herself. She even drives herself to the store and to church. Unfortunately, last month, a nasty infection landed her in the rehab hospital and she has spent the last several weeks recovering.
When she arrived home, she was happy to see her belongings but was saddened to learn some items from her front and back yards went missing. A concrete birdbath with an angel figure, a table and chair set, and a storage bench have 'grown legs' and walked away.
My small but mighty mamaw loves sitting on her front porch and watching her birdy friends taking their birdy baths. It's part of her daily routine - a part that she dearly misses.
My mamaw isn't mad at you. You see, her best friend in the whole universe is Jesus and my hunch is that she spent all last night praying for you. She knows that there's a reason why you took her things. Maybe it was a mistake - you were supposed to pick up items from a neighbor and got the wrong house. Or maybe it wasn't a mistake. Maybe you are going through financial hardship or have a heart that needs some healing. Whatever the case, that little prayer warrior was up half the night asking for you to be forgiven and saved. It's just who she is.
At 92, she knows that things are just things. They are of this world and in the grand scheme, things aren't that important. But I know how much she enjoyed those simple things and we'd love to be able to get them back to her to quietly enjoy her last few years at home.
If you are reading this and would be so kind to return her things, we would all appreciate it. I hope you find it in your heart to do the right thing. You know where she lives. <3
See How Much North Green River Rd in Evansville, Indiana has Changed over the Years
Thanks to Google Maps we can travel back in time to see how much Evansville, Indiana has changed.