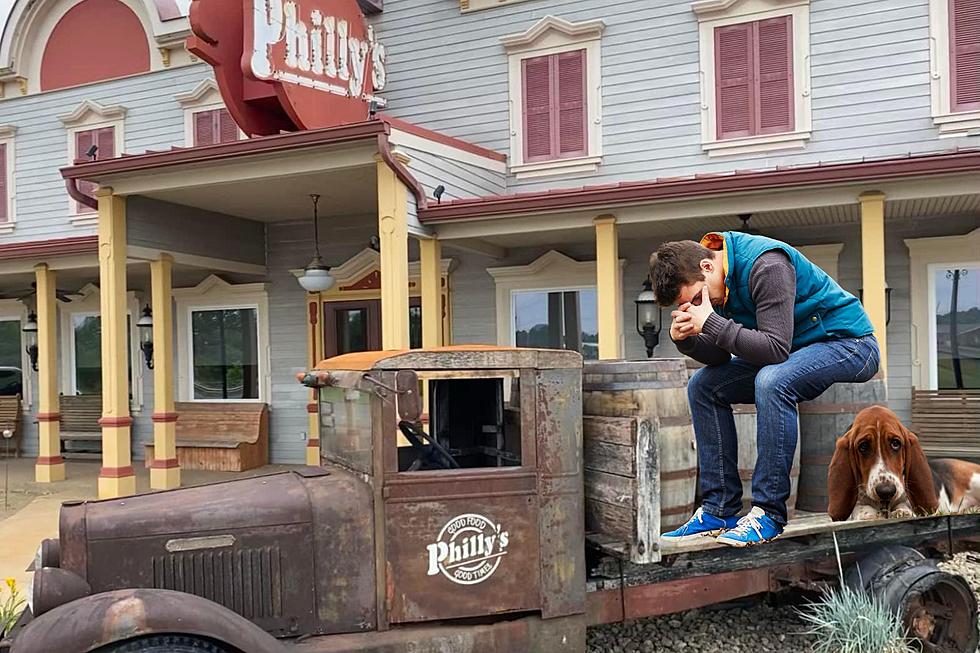 Beloved Greenville Restaurant Closing After 32 Years in Operation
Philly's Restaurant/CANVA
Philly's Restaurant, nestled in the heart of Muhlenberg County, has been a cherished staple for over three decades. Now, they'll be shutting its doors for good after the owners decided to seek retirement. The iconic restaurant's last day will be on September 30th, 2023.
PHILLY'S RESTAURANT IS CLOSING
Philly's is known for its mouth-watering, made-from-scratch southern cooking. Many recipes have been handed down through many generations. That's why it's one of the region's best restaurants. And, why it will be missed.
The owners of Philly's Restaurant informed customers that its restaurant would be shuttering for good via social media.
"It is with a heavy heart to announce that after 32 years in the Restaurant Business Philly's Restaurant will be permanently closing its doors on September 30, 2023.
We would like to thank all of our loyal customers, family, and friends for your support and business over the years It's been a great pleasure to serve you.
Once again our final day of business will be September 30th. 2023.
Thank You from the Dukes family, Johnny Phyllis Johnthan Ashley, and the rest of the Philly's staff."
'Thanks for the Memories' and good luck with your new adventure!
CUSTOMERS REACT TO THE ANNOUNCEMENT
As a storied chapter comes to an end, it didn't take long for customers to react to the closing news after over three decades in business.
Hate to see you close, enjoyed so many good meals there and celebrated lots of family birthdays there. - Norma Lee
Thank you for serving our county with great food, good times, and the very best Hot Fudge Cake EVER!! Philly's will be missed! Enjoy your new adventure!! - Jennifer Knight Lewis
I hope you all enjoy some much-deserved rest and family time! You've for sure earned it! Thank you for the memories and many years of employment! Enjoy this next chapter! - Rhiannon Dunn Pointer
The best Ribeye I've ever eaten. So Happy for your retirement. Muhlenberg had the best with you guys in the business. Enjoy that life waiting for you. - Beverly Pogue Suttle
Consistent food and service are all you can ask for in a restaurant. Thank you for contributing to our community for several decades. The perseverance required to stay in business this long speaks volumes to your dedication. You guys will be missed. - Kevin Opp
What will you miss most after Philly's closes its doors?
PHILLY'S RESTAURANT LOCATION
621 Greene Dr, Greenville
Owensboro Restaurants We Miss the Most
These restaurants are no longer in Owensboro and we them BACK!