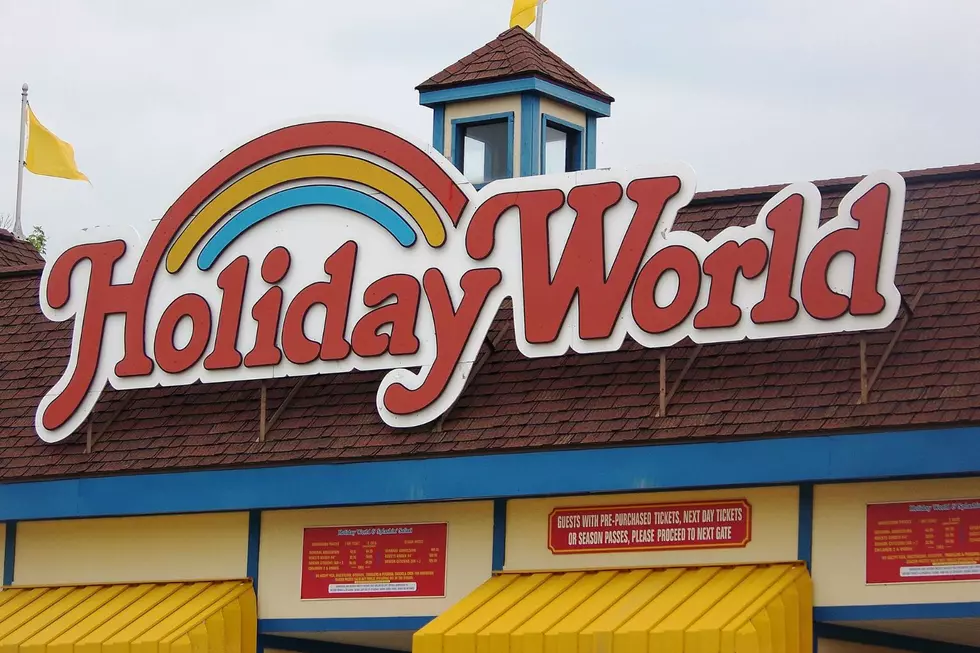 GOOD GRAVY! Southern Indiana Will Be Home to a Brand New Roller Coaster in 2024
Alex Pierce/WBKR
They've been teasing the announcement for weeks and this morning they made it. Officials at Holiday World and Splashin' Safari took to social media today to announce a brand new ride at the beloved southern Indiana amusement park. That big reveal brought to an end months of speculation and rumors that have been swirling among coaster enthusiasts across the country.
In advance of the big announcement, Holiday World distributed boxes of clues to various local media outlets. I received one here at Townsquare Media. That box included a packet of turkey gravy mix, a whisk and a kitchen timer. There was also a card previewing today's big announcement.
Notice! Among the hashtags on that card is #gravyboat.
This morning, Holiday World confirmed that the Good Gravy! Family Coaster will open to the public in May 2024! Naturally, it will be located in the popular Thanksgiving section of the park.
Guests will board a train shaped like a giant gravy boat, which will be pulled backwards uphill before flying forwards through the station onto cranberry-colored track, hitting a maximum speed of 37 miles per hour. The train will fly through a giant cranberry jelly can before narrowly avoiding giant kitchen accoutrement, such as a 20-foot-tall whisk and an 18-foot-tall rolling pin before flying up a 77-foot-tall spike and repeating the journey backwards. The journey will be nearly 1,500 feet long.  
Here's a sneak peek!
And the really good news? The coaster has a 38-inch height requirement, so children approximately 3 years old can ride along with the whole family.
We chatted with Holiday World CEO Matt Eckert this morning to chat about the coaster!
Holiday World and Good Gravy! will open to Season Passholders May 4 & 5, 2024 and open to the public May 11, 2024. 2024 Season Passes are on sale now, and children born in 2019 and 2020 qualify for a free Pre-K Season Pass.
The Definitive List of The Oddest, Strangest and Downright Filthy Town Names In Every State
We combed through list after list of the oddest, strangest and somewhat naughty-sounding town names in every state. From Smut Eye to Ding Dong, you can learn unbelievable facts about each of these towns below.