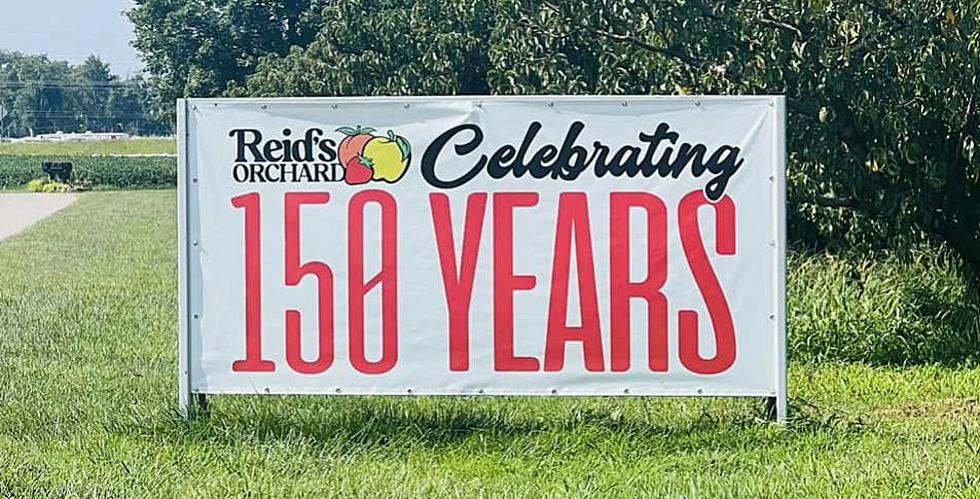 How About Them Apples? Reid's Orchard in Owensboro Hosting a Brand New Musical Festival
Reid's Orchard
It will happen exactly one year from today, so go ahead and save this date- Saturday, September 28th, 2024. That's when Reid's Orchard will host the inaugural Orchard Music Fest!
Orchard Music Fest is the result of a collaboration with Tamarra and Andy Brasher (the co-creators of PorchFest OBKY) and Reid's Orchard. Tamarra jokingly commented that she and Andy have added "another project" to their list, but it's one they and the Reids are excited about.
WHAT IS ORCHARD MUSIC FEST?
Tamarra says the Orchard Music Fest will feel a lot like PorchFest, but will be highlighted by farm-style stages set up around the orchard.
There are currently plans for six stages and fourteen acts, including a headliner that will take the main stage that evening at 9pm.
Valerie Reid Reel, who's been working on this project on behalf of Reid's Orchard, says the event will also include a variety of popular food trucks.
Plus, there will be some fun for the kids as well.  The Reid's play area, which features a brand new fire truck and slide, will be open during the event.
In addition to the fire truck, there are all kinds of fun activities- including the gigantic jump pad.
HOW MUCH ARE TICKETS?
Parking for Orchard Music Fest is just $10 per vehicle and that covers your admission ticket to the one day festival.
HOW CAN I BE INVOLVED?
If you're interested in being an official sponsor for the first ever Orchard Music Fest, you can call Tamarra Brasher at (270) 315-7882 or you can email her at TamarraMiller80@gmail.com.
And be sure to LIKE the Orchard Music Fest on their official Facebook page, which launched today to mark the exciting one year countdown to the event.
Huge Success! Over 100 Photos From PorchFest in Owensboro, Kentucky
The festival featured 46 musical acts performing across 15 different front porches throughout Griffith Avenue in Owensboro. The food trucks offered something for everyone at the event. Meeting with family and friends was fun to watch all genres of musicians perform throughout the day and into the night. Let's take a look back at the memorable day.