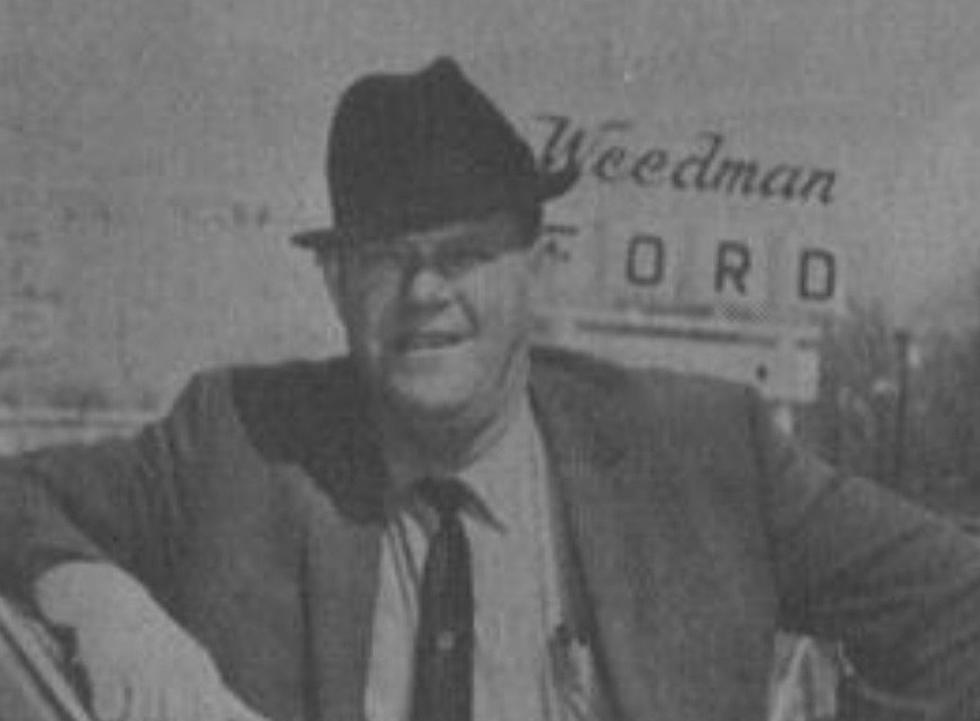 Kentucky Woman Sees Late Grandfather in Ohio County History Facebook Post
Ohio County, Ky History/Facebook
This past week has been a week of reflection as me and my family remember my beloved Mother who passed away two years ago on March 20th.  The bittersweetness turned to joy when I opened up Facebook on the very same day two years later.
I was alerted to a post made by the Ohio County, Ky History page. I was tagged along with one of my cousins in the comments. I open the post up to see my Mom's father, my Granddaddy, Guffie Morris standing there in the lot of the former Weedman Ford in Beaver Dam. I smiled immediately and I was tickled.
I LOVE HISTORY PAGES 
The post accompanying his picture states:
"The year was 1967...when Horse Branch resident Guffie Morris was named as one of the nation's top car sales reps by Ford Motor Company having sold between 300 & 500 cars totaling $500,000 in sales for Weedman Ford and a former sales rep for W.S. Taylor and son in Beaver Dam Mr. Morris was honored as a member of Ford Motor's 300-500 Club."
Granddaddy sold his last cars just a little north up the road on 231 at Thompson Ford-Mercury-Chrysler which the dealership was sold and eventually moved to where Moore Ford Chrysler Dodge Jeep is now at the intersection of HWY 69 and 231 in Hartford.
I remember Mom talking about how he would bring all these neat cars home for a test drive, well, a few people gave it a test drive. I guess we now call it a company car? I was never sure which car Granddaddy ever officially owned. His final car was a Chrysler K car sedan. Granddaddy was born to sell anything, and he made a lot of happy and repeat customers selling cars and trucks. I giggle when I see his face, he was so funny, he had the gift of gab for sure.  Mom and Granddaddy were alike in those traits.
Sadly, Granddaddy passed away on May 10th, 1993, five months before what would have been his 76th birthday. I am so grateful for fellow Hartford native Chad Schapmire and his work on the Ohio County, Ky History Facebook page/group. It's full of memories and sites of times gone by and just maybe, a special relative.
Rejected Kentucky Personalized License Plates
There are some rejections here that are real head scratchers. For others, you might be able to deduce the reason. For others still, it's kind of obvious. None in this list, however, fall into the NSFW category.