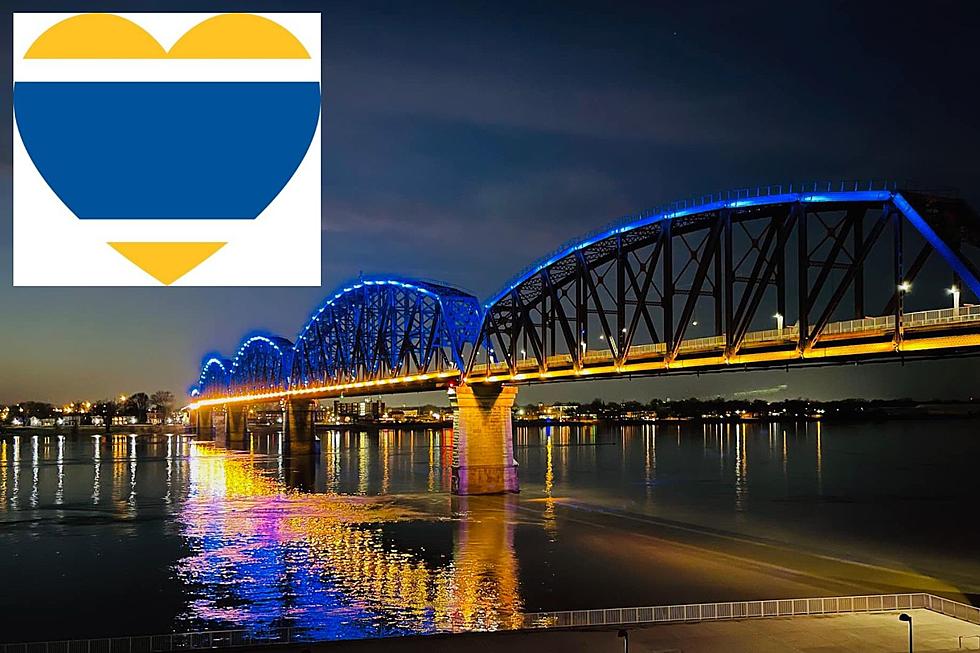 Memorial Lighting in Downtown Evansville Honors Victims of Old National Bank Shooting in Louisville, KY
old national bank memorial
Monday, April 10, 2023, is a day that many people will never forget. That is the day that a man walked into the Downton Louisville, Kentucky Old National Bank and shot multiple people.
This tragedy is a sad reminder that no day is ever promised. We never want to forget the victims that lost their lives in this senseless act of violence. Businesses in Downtown Evansville have a special light installation that will be visible tonight 4/17/2023.
Jim Ryan, CEO of Old National Bank:
There are no adequate words to describe what happened Monday morning. There are no adequate words to describe the pain the victim's families are feeling. There are no adequate words to describe the heartbreak our Old National family is feeling. A number of our team members are here this evening in Louisville, and many others are with us on the live-stream. To all of you, please know that we will get through this together. We are here to remember and celebrate the lives of five members of our Old National family and to wrap our arms around and grieve with all those who loved and cared for them. Josh Barrick. Deana Eckert. Tommy Elliott. Juliana Farmer. Jim Tutt. Make no mistake, these were extraordinary people. They were loving, generous, and gifted. They poured themselves out, every day, in service of others. We have come together to celebrate their lives and also to say to their family members: we are here for you today and in the future. We are also here to pray for and support all those who were injured. This includes two Louisville Metro police officers who risked their lives to save others. And it includes other Old National team members. To the families and friends of these individuals, please know we are here to pray with you and for you and to support you in any way we can. I also want to share that we have been overwhelmed with an outpouring of love, care, and support from individuals and organizations across the country. To each and every one of you, thank you! The greatest way we can continue to honor everyone who has been impacted by this tragedy is to do our best to follow their example. We need to love one another. We need to care for one another. And we need to support one another.
Bally's Evansville 
CenterPoint Energy
Old National Bank Headquarters
Main Street - from 2nd Street to Martin Luther King Jr. Boulevard
Old National Events Plaza Skybridge 
The Old Courthouse
Other Ways to Help
The Louisville Police Foundation is accepting donations for a fund it created for Officer Nick Wilt who is at a University of Louisville hospital after being shot while engaging the active shooter at Old National Bank.
Read More: Fund Created to Help Cover Expenses for Louisville Police Officer
There's A Farm In Kentucky Where You Can Hug And Play With Fluffy Cows
Just a short drive from Evansville is a farm where you can hug and play with fluffy cows, and they are adorable.
EPIC Kentucky Airbnb Has An Indoor Pool & It's Big Enough For You and 15 of Your BFFs
Grab 15 of your best friends or plan a family getaway for the holidays at this incredible Kentucky Airbnb. It features an indoor pool, hot tub, game room and so much more.
The 25 Most Common Last Names in Kentucky RANKED
Americansurnames.us
breaks down the most common last names nationwide and state by state. Here are the top 25 most common surnames in Kentucky.