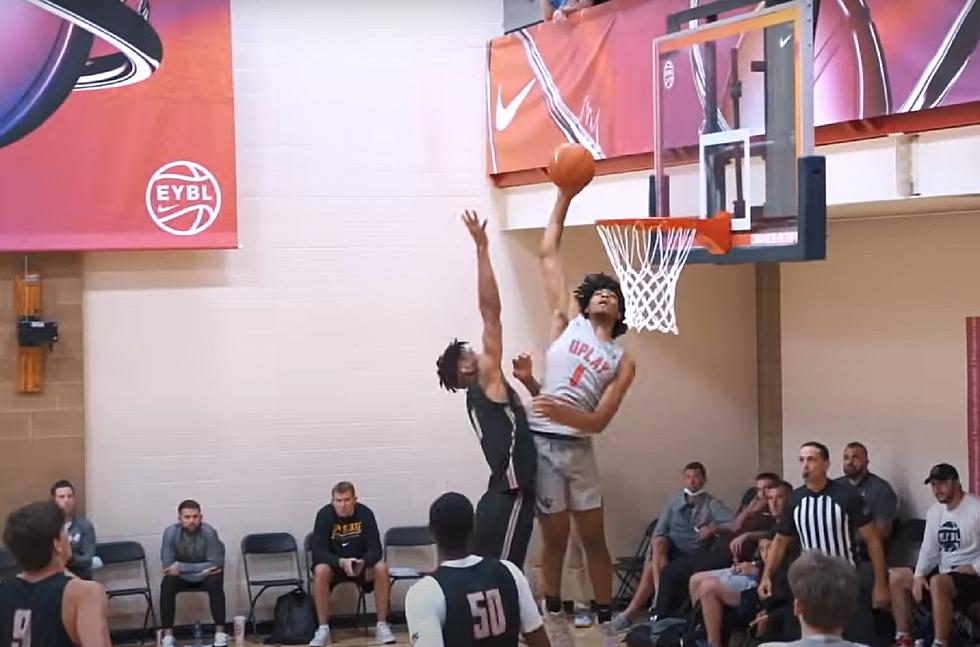 John Calipari Recovers from COVID Just in Time to Land Kentucky's First #1 Hoops Recruit in Nine Years [VIDEO]
SLAM HIGHLIGHTS via YouTube
It is very gratifying to look forward to a University of Kentucky basketball season. And if I made that sound like something I've never done before, it's because I wasn't sure if I WOULD be anticipating the coming season.
I was a little uncertain prior to a couple of previous FINAL FOUR seasons only because head coach John Calipari was loading up on untested although highly-touted freshmen who'd never played a game in a Kentucky uniform before. But, again, those seasons (2010-2011, 2013-2014) ended in April on the final weekend.
But this year? Calipari has gone out and latched on to college basketball's newest trend--the transfer portal--and has plucked a collection of top-notch players to put Kentucky back where it needs to be in the upcoming 2021-2022 season--in the winner's circle.
And in the midst of all this transfer news throughout the off-season, Coach Cal has quietly done battle with COVID-19. I didn't think he could do ANYTHING quietly, but I was wrong. Calipari went out of his way to make sure there was no publicity surrounding his mild infection; because he was fully vaccinated, he didn't want to discourage anyone from getting the vaccine themselves.
But now, fully recovered, he can look forward to coaching his new team which, in many very early pre-season polls, finds itself ranked in the top ten. After a 9-16 season, I think fans will happily take that.
And while Calipari would never do it, it would be tempting to look past this season and wonder what will happen in 2022-2023. It's possible these transfers to UK who won't have exhausted their eligibility by season's end will stick around to play alongside Kentucky's first top-ranked recruit in nine years.
That's right. Shaedon Sharpe, a shooting guard from Canada and the top-ranked player in ESPN's class of '22, has committed to Kentucky. The last time the Wildcats landed the #1 recruit was in 2012 when Nerlens Noel suited up for UK. Of course, Big Blue Nation won't soon forget his devastating mid-season injury, one that ended his season and sent a resurging Kentucky back down the rabbit hole and into the NIT.
So, yeah, no jinx, okay?
And I can already hear play-by-play guys and color analysts now, riffing on his last name after he makes an impressive jump shot, "He is one Sharpe shooter."
But first things first...I'm anxious to see what a team that BEGINS the season with experience has in store for fans in 2021-22.
We can worry about the "Sharpe shooter" later.
CHECK IT OUT: 100 sports records and the stories behind them
The Best Sports Venues I Have Visited
I'll be honest, I haven't been to a ton of sports venues, but of the ones I HAVE visited, these are my favorites. And, full disclosure, there are some on this list where I didn't actually see a game. But they're my rules and I say they count. Onward...