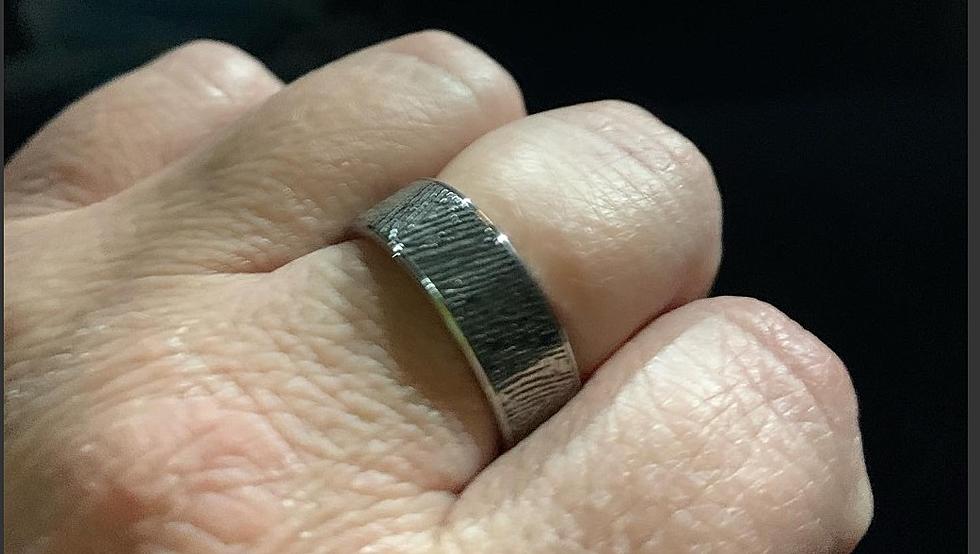 Keep a Piece of Your Lost Loved One Close
Erin Grant
Another Christmas is in the books. This Christmas was very different for me and my family. It was our first without Mom. We have spent a little over nine months grieving and remembering everything about her. One special Christmas present me, my sister, and my niece received is not only unique but we'll be able to look and touch Mom anytime we want. 
When we were putting together Mom's service back in March, getting everything taken care of, it was mentioned we could get her fingerprints engraved on a piece of jewelry. I think at the time, we were just simply overwhelmed; this detail would have to wait for a little while. I wasn't even sure we would get back around it and I personally forgot about it. Dad, bless his heart, he didn't forget.  
One day in November, my sister came over to my parents' house, set up her laptop, and I was told we would be ordering our fingerprint jewelry keepsakes.  
Legacy Touch is a company out of Kansas City, Missouri that handcrafts these keepsakes that range from jewelry to dog tags to pocket knives and Christmas ornaments. How it works is they capture the prints or paw prints and they assign a PIN number to digitally store the prints. A professional artist then selects and enhances the best section of your loved one's print for a keepsake. The unique print is then engraved and polished on the keepsake of your choice.  
Hillary chose a pendant, I chose a ring, and we also got a pendant on a necklace that fits around the neck of a teddy bear for my niece Zoey. When Zoey opened up the teddy bear, she hugged it tightly. She loved her Grammy so much.  
To all of you who have lost a loved one, friend, co-worker, or any special person in your life, you have all of my condolences, love and, many blessings.  
Turn Plastic Hangers Into Beautiful DIY Snowflake Christmas Decoration - Here's How To Make It