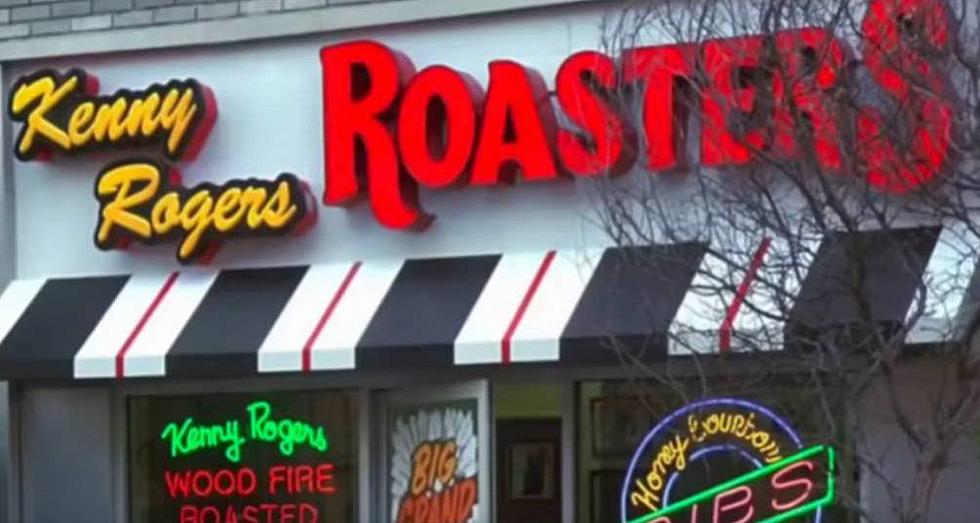 Remember That Delicious Kenny Rogers Roasters Location in Owensboro, KY?
Recollection Road via YouTube
Two words: corn muffins.  Y'all remember those?  Kenny Rogers' Roasters had the absolute best corn muffins I have ever shoveled into my face.
Over the weekend, Kenny Rogers' family and friends were finally able to have his memorial service. If you recall, he passed away near the very beginning of the COVID-19 pandemic and it's taken roughly two years for folks in his circle to feel comfortable enough to gather and pay tribute to him.
We talked about that service, which was hosted by Linda Davis and Billy Dean, earlier this week on the WBKR morning show.
Naturally, that conversation led us to start reminiscing about Kenny Rogers Roasters and the location right here in Owensboro. My goodness!  I absolutely loved that place.  I already mentioned the corn muffins, which, let's be honest, we're legendary.  But their chicken was delicious and I was obsessed with their potatoes.  If memory serves me correctly, they were red new potatoes.  And didn't they have some dill in them?  I seem to recall that.
I remember loving Kenny Rogers Roasters and visiting the Owensboro location pretty frequently, but I'll admit. I didn't know much about the history of the restaurant chain. This is fascinating.  As you'll see, Kenny's chain had some loose ties to Kentucky Fried Chicken.
Now, check this out!  This is amazing.  Sure, Kenny Rogers were a huge country music and pop star, but he was also a movie star and commercial star.  This 1995 Kenny Rogers Roasters commercial features Kenny and his chain's amazing menu.
So, here's a fun fact.  Kenny Rogers Roasters still exists.  Oddly enough, the home offices of Kenny Rogers Roasters International are not in the United States. They're in Kuala Lumpur, Malaysia.  There are lots of locations throughout Asia.
Mark Maglinger, on a recent History of Owensboro thread about the chain, said- I was at the airport in Manila, Philippines a couple of years ago,and they were building a Kenny Roger's there.
My dear friend Rhondalyn Randolph remembers it well too. She added- They had the best vegetables! I used to go there for my lunch when I worked at Great Financial Mortgage!
And Carolyn Chenault not only remembers the food, she remembers precisely where it was located here in town- It was where the German American bank is. I loved the food and hated when they closed.
If you want to learn more about the company and see its current menu options (by the way, it STILL looks delicious),
CLICK HERE
!
"