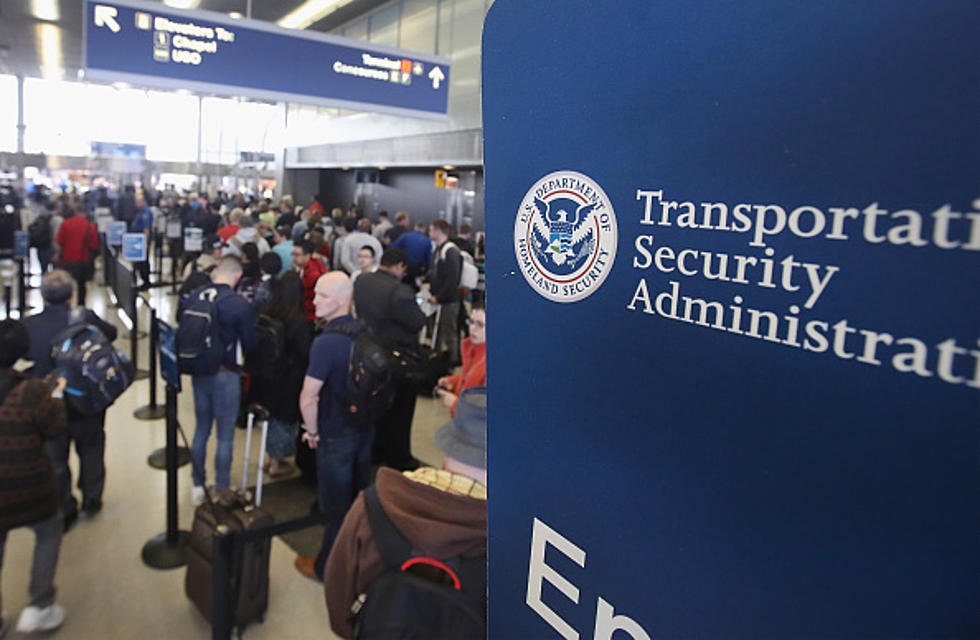 Kentuckians, You May Have to Wait a Little Longer to Get Your New Passport
Scott Olson/Getty Images
I travel internationally pretty frequently, so I have a passport. As a matter of fact, I am on my third one and, just this year, it's traveled through a variety of countries- Iceland, Denmark, Germany, Sweden, Finland, Estonia, Lithuania and Italy. If you want to travel out of the country, you can't do it without one.
So, if you're in the market for a passport or a passport renewal, here are some helpful things to know.
HOW LONG IS THE CURRENT WAIT FOR A PASSPORT?
The U.S State Department recently updated the processing times for U.S. Passport applications. And, this is important to note. When you submit your application, it could take up to 14 days for that application to be officially in the system as "In Process." If you're planning for a trip and trying to time out the arrival of your passport, it's best to take that into consideration.
Just within the last month, the processing times have been extended. For ROUTINE service, you can expect a wait time of 8 to 11 weeks. For EXPEDITED service, you can still expect a relatively significant wait. Right now, that's estimated between 5 to 7 weeks.
THE CURRENT PASSPORT FEES
A passport book is $130.  A passport card (which is valid ONLY for travel by LAND and SEA to Canada, Mexico, Bermuda and the Caribbean) is $30.
The combo fee for an adult passport book and card is $160.
HOW LONG IS MY PASSPORT GOOD FOR?
A passport is good for ten years.
WHERE DO I GET MY PASSPORT?
Starting in March '23, the U.S. State Department's online renewal portal will resume operation. I have used it before and it's incredible easy to use and efficient. When that portal reopens, you can create an account at MyTravelGov. If you already have a passport, you'll be able to click the RENEW PASSPORT button to begin your application.
If you are applying for or renewing your passport, you can also do so at your local Passport Acceptance Facility. For instance, I live in Owensboro, KY and our Daviess County Clerks Office can handle that processing.
If you're curious what documents and forms you need to take to your local Passport Processing Facility, you can check out the list provided by my local government. It's comprehensive and applies to any such facility. Simply CLICK HERE!
You'll be ready to pack those bags and head overseas soon!
LOOK: Stunning vintage photos capture the beauty of America's national parks
Today these parks are located throughout the country in 25 states and the U.S. Virgin Islands. The land encompassing them was either purchased or donated, though much of it had been inhabited by native people for thousands of years before the founding of the United States. These areas are protected and revered as educational resources about the natural world, and as spaces for exploration.
Keep scrolling for 50 vintage photos that show the beauty of America's national parks.