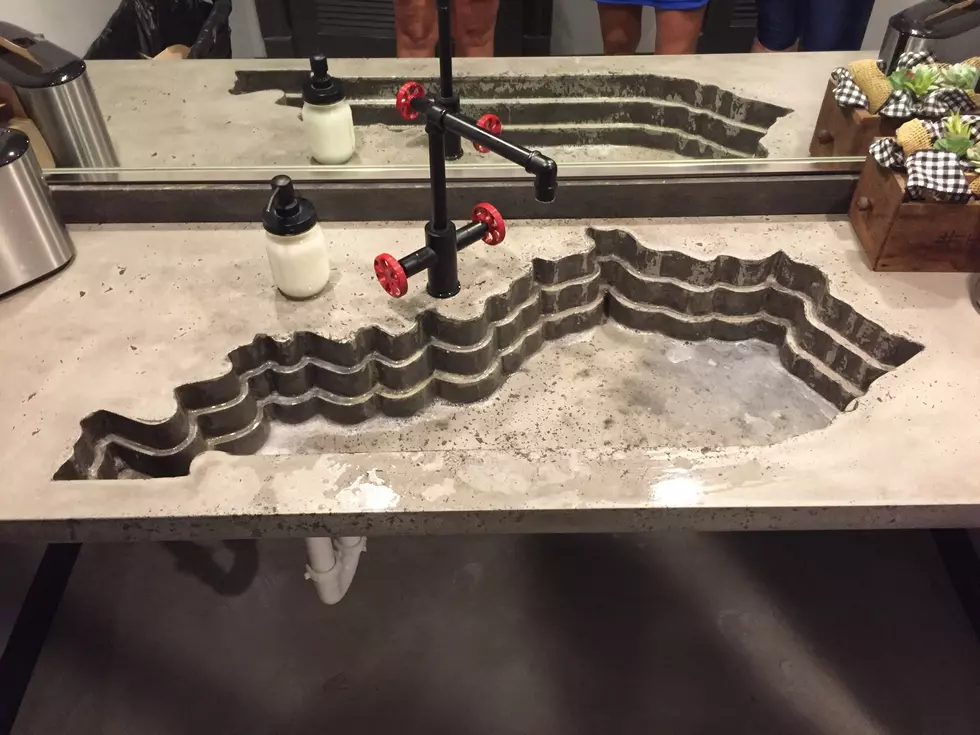 Kentucky-Shaped Sink Wows Customers at Henderson Eatery
Kentucky for Kentucky/Hometown Roots/Facebook
Talk about a picture that's worth a thousand words. I saw this from the gang at Kentucky for Kentucky on Facebook and as I perused the comments, I learned this unique sink is not that far away.  
This custom-made Kentucky sink is in the bathroom at Hometown Roots restaurant in Henderson, at 2nd and Main.
I think Dave Spencer needs to add this to his Tri-State Bucket List, right?