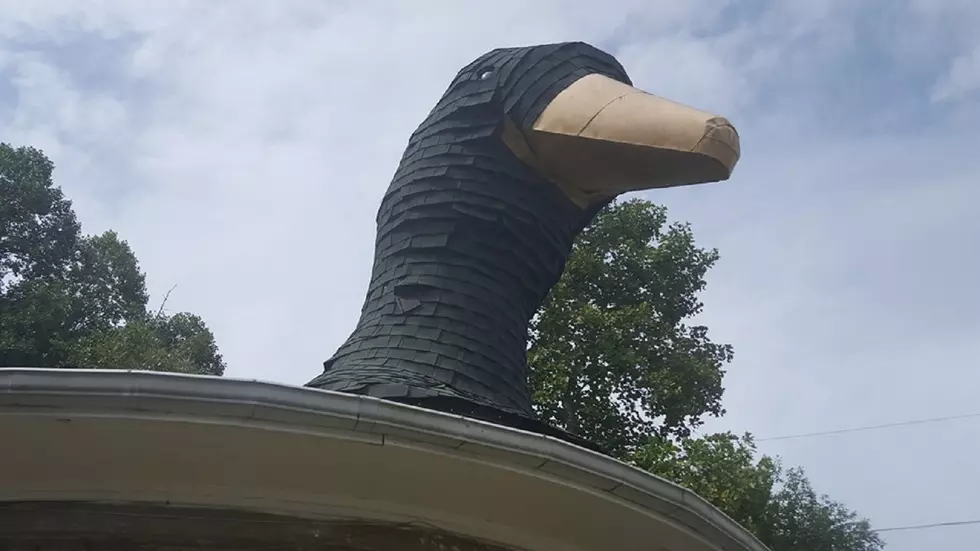 Kentucky's Mother Goose House to Become an Inn
Mother Goose House/Facebook
Hey diddle diddle! The cow is REALLY gonna jump over the moon when she hears this! In fact, I wouldn't be a bit surprised if this is where the dish and the spoon go when they run away together.
Hazard's popular attraction has been featured on Oprah, HGTV's Extreme Homes, and in The New York Times.
Repairs and renovations are necessary, but when they are complete, Hazard and Perry County, KY will be looking at an exciting new attraction officially called the Harmony House Bed and Breakfast and Mother Goose Inn.
I really hope they have themed rooms like the Little Boy Blue Room (it has to be painted blue, right?) or the Hickory Dickory Dock Suite (lots of cool clocks as decor).
I say the sky's the limit. Well...the Mother Goose library is the limit, but you know what I mean.
The Hazard Herald spoke with Harmony House owner Sherry Spradlin, who says she hopes to start booking rooms by the time the Black Gold Festival rolls around in September.
That is Mother Goose on the fast track!
Hazard be nimble, Hazard be quick, right?