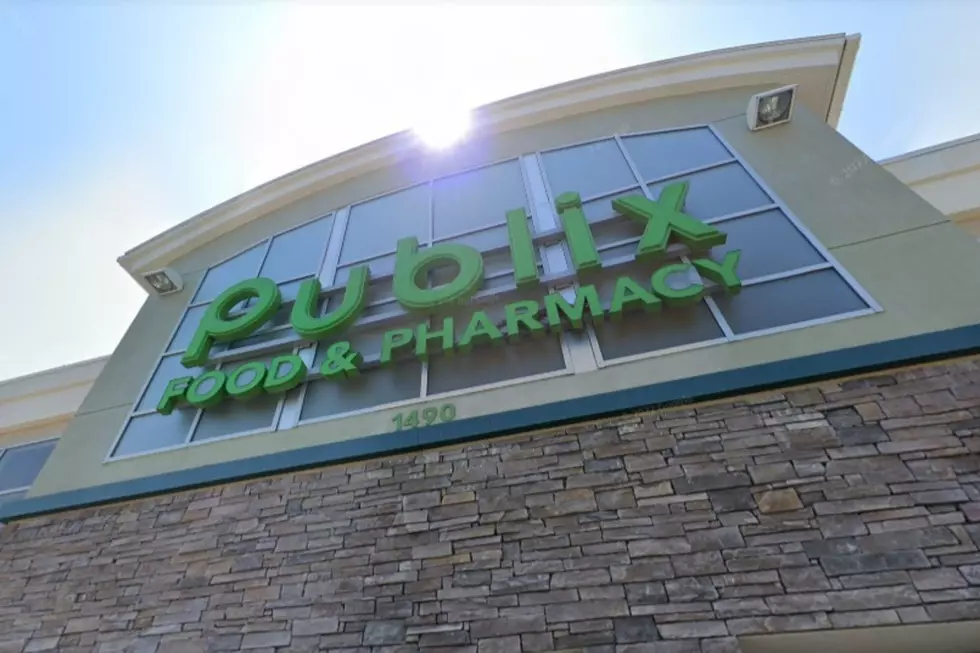 Ground Broken for First of Three Kentucky Publix Supermarkets [VIDEO]
Google Street View
Does anyone else get as excited about out-of-town grocery stores as my family does? And maybe "excited" is an overstatement, but we DO love to see what we can find at stores we don't have here in Kentucky when we're traveling.
In western New York State nine years ago, I fell in love Wegman's Supermarket. It's a northern chain and will never come to Kentucky, so when I am up north, I try to go.
PUBLIX SUPERMARKETS
Way back in 1979, we all visited my aunt and uncle in Lakeland, Florida. For some reason, we made a trip to the grocery store a family affair. The store we visited was Publix. It was the only place my aunt would shop. Well, my dad absolutely loved it and always wanted to find one whenever he'd travel. And he came up way short.
Well, Dad is no longer with us, but he would LOVE the news that Publix is finally going to find a home in Kentucky. In fact, ground was broken Thursday for the brand new Publix Supermarket in Louisville. It will be Kentucky's first and the first of TWO in Louisville. Both will open in 2023.
THREE PUBLIX SUPERMARKETS COMING TO KENTUCKY
And that's not all. No sooner did a shovel turn the dirt in the 'Ville, a THIRD Kentucky Publix was announced. This one will be located in Lexington and will open in 2024.
WHY PEOPLE LOVE PUBLIX
So what is it that makes Publix so special that announcements like these generate so much excitement and enthusiasm? Perhaps this undercover "investigation" into why EMPLOYEES love working at Publix so much will shed some light on why the PUBLIC is so enamored. After all, you can't say "Publix" without saying "public."
I'm not surprised the first Publix I ever visited was in Lakeland, Florida; the first one opened in nearby Winter Haven in 1930 and has become one of the most popular supermarket chains across the southern United States.
If you've never visited a Publix, this recent grand opening in Florida will give you an idea what to expect.
Spoon University, a Florida lifestyle website, even name-checked popular chains like Whole Foods and Fresh Market and still declared Publix as the south's favorite. The sub sandwiches, the bakery, the cooking school, and even the mascot were named as just a few of the reasons patrons keep returning to Publix. And yes, there IS a cooking school.
I'm always on the lookout for something different when I visit a supermarket chain we don't have in this area, so don't be surprised if I drive a cooler to Louisville in 2023 for the express purpose of grocery shopping.
[SOURCE: WHAS-Louisville]
LOOK: Food history from the year you were born
From product innovations to major recalls,
Stacker
researched what happened in food history every year since 1921, according to news and government sources.
CHECK IT OUT: See the 100 most popular brands in America