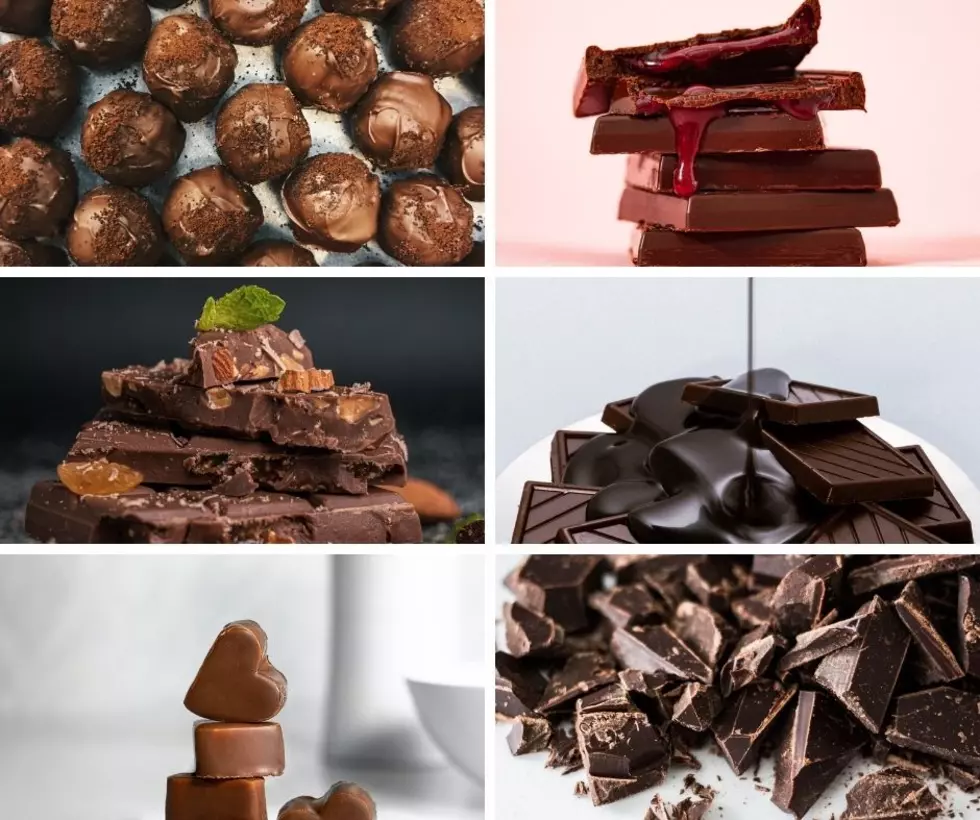 Now This Is A Sweet Time… Illinois Chocolate Fest This Weekend
Canva
This Illinois Festival proves that everything tastes better dipped in chocolate.
Who Doesn't Love Chocolate?
This is probably the only time in my life that I'll compare myself to Superman. Chocolate is my Kryptonite. I have such a huge weakness for the delicious candy. It tastes so good when it hits your lips. I haven't met too many people who don't like chocolate. Can you trust someone who doesn't?
Chocolate Fest Makes Its Triumphant Return This Weekend
The legendary Chocolate Fest makes its triumphant return to historic Long Grove, Illinois this weekend after a three-year hiatus because of the pandemic.
Above anything else, Chocolate Fest is known for its amazing array of chocolate – i.e., foods and drinks everyone loves made with or dipped in chocolate.
Chocolate Row on Robert Parker Coffin Road (closed to traffic) is where vendors from far and near will be dishing out delectable treats like chocolate donuts, chocolate-covered strawberries, chocolate cupcakes, cake pops, cocoa bombs, chocolate truffles, chocolate croissants, chocolate eclairs, chocolate macarons, hand-dipped fine chocolates, chocolate covered funnel cakes, chocolate popcorn, chocolate cotton candy, frozen hot chocolate, and much more.
Chocolate Fest also marks the official opening of the spring shopping season in town, with village merchants featuring their own decadent chocolate-themed specialties and sales throughout the event weekend.
Here's Some More Helpful Information About Chocolate Fest
The historic downtown of Long Grove, Illinois plays host to the event. The dates and times are this weekend: Friday, May 20th, 12 pm to 11 pm, Saturday, May 21st, 10 am to 11 pm, and Sunday, May 22nd, 10 am to 6 pm. Tickets are just $5 and are on sale now, HERE.
Besides all the amazing chocolate, there will also be a carnival, live music, family activities, vendors, a kid zone, and so much more. Oh, did I mention chocolate? For info, HERE.
Gallery — Every Movie Theater Candy, Ranked:
10 Mouthwatering Pics of Doughboys Donuts
Man Bundt Bakery: Small Illinois Bakery Creates Most Amazing Cakes You've Ever Seen
Every occasion that calls for cake, this is my 'go-to' spot. Sculpting the absolute coolest cakes around. A peanut-free facility, vegan-friendly and incredible.