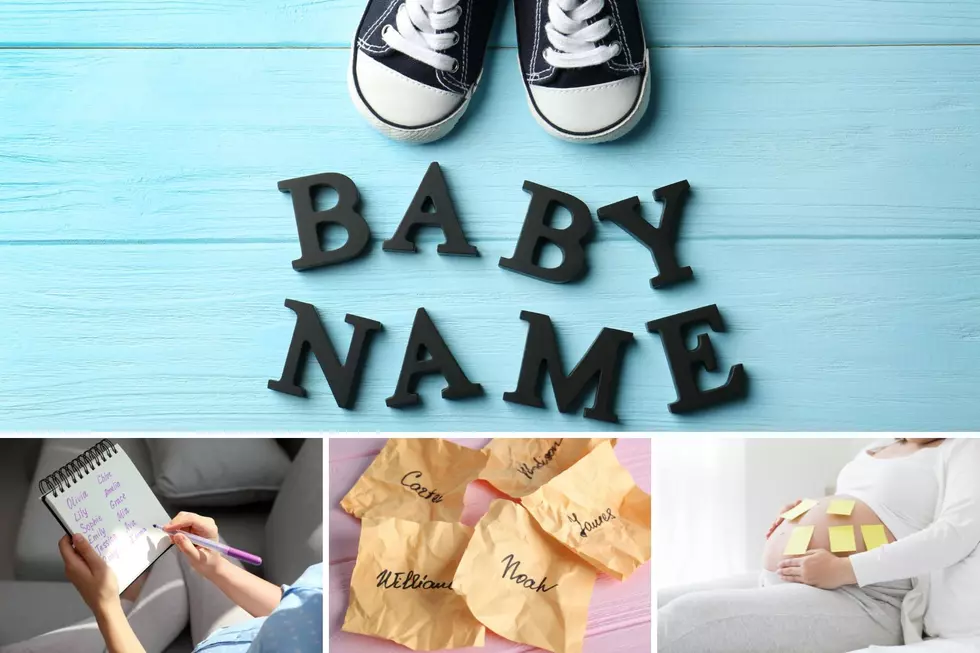 Look for These to Be the Top Trending Baby Names in 2023
Canva
These will be the names you hear most often from your friends having babies. If you're the one having the baby, you better grab one of these names while you can.
Baby Name Lists
I remember the enormous lists of names I've gazed upon hoping that one would jump from the page and sound so good coming out of my mouth that I couldn't imagine that child being named anything else. I gazed and gazed and gazed, then decided on one that sounded fitting and hoped she wouldn't hate later in life. That's my story.
I can tell you that, so far, my fabulous seventeen-year-old daughter still loves her name.
There might be one on this list you came here to gaze upon. You've heard of most, some more than others, and quite a few names I've never heard before and I thought they all were unique and will find the perfect child to belong to., maybe it's yours.
Top Trending Baby Names for 2023
The baby naming experts at Nameberry.com made some predictions and shared what they believe will be the 23 Top Trending Boys, Girls, and Gender Neutral Baby Names this year.
If more children were to be part of the future God has planned for me, I highlighted the names I might be taking.
Alden
Archie
Billie
Breland
Celeste
Cosmo
Elio
Everest
Halston
Jolene
Linus
Louise
Luxury
Marigold
Noah
Omri
Romy
Rose
Sayer
Sunday
Tru
Wilde
Yuna
If this didn't help you find the perfect name you should see what else they're good at over at Nameberry. They have more baby name lists, and from what I hear, a pretty amazing baby name generator.
20 Hilarious Little Lies Rockford Parents Tell Their Kids
To each their own, some parents may frown on telling lies to their kids. Thank goodness it isn't any of these parents because these lies crack me up.